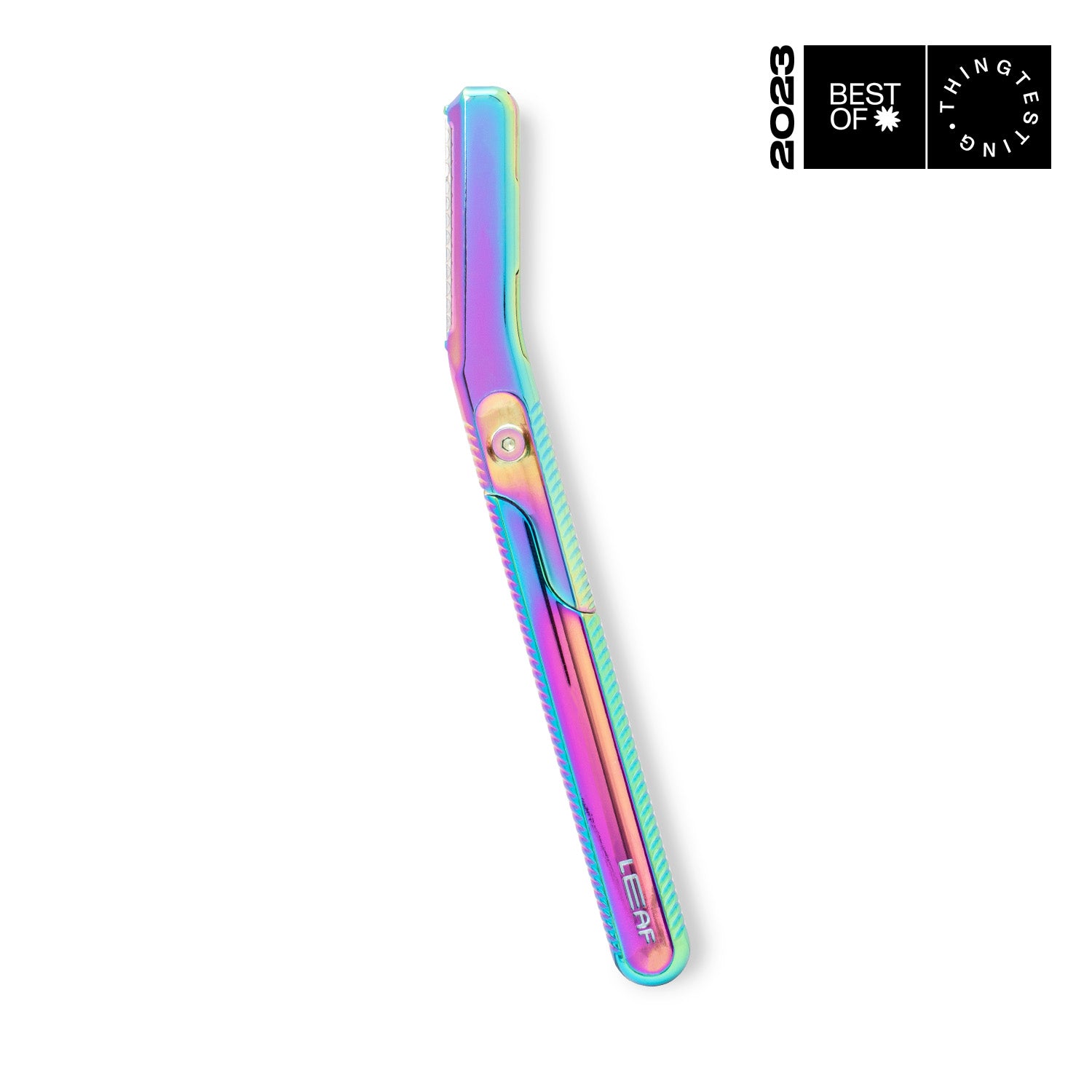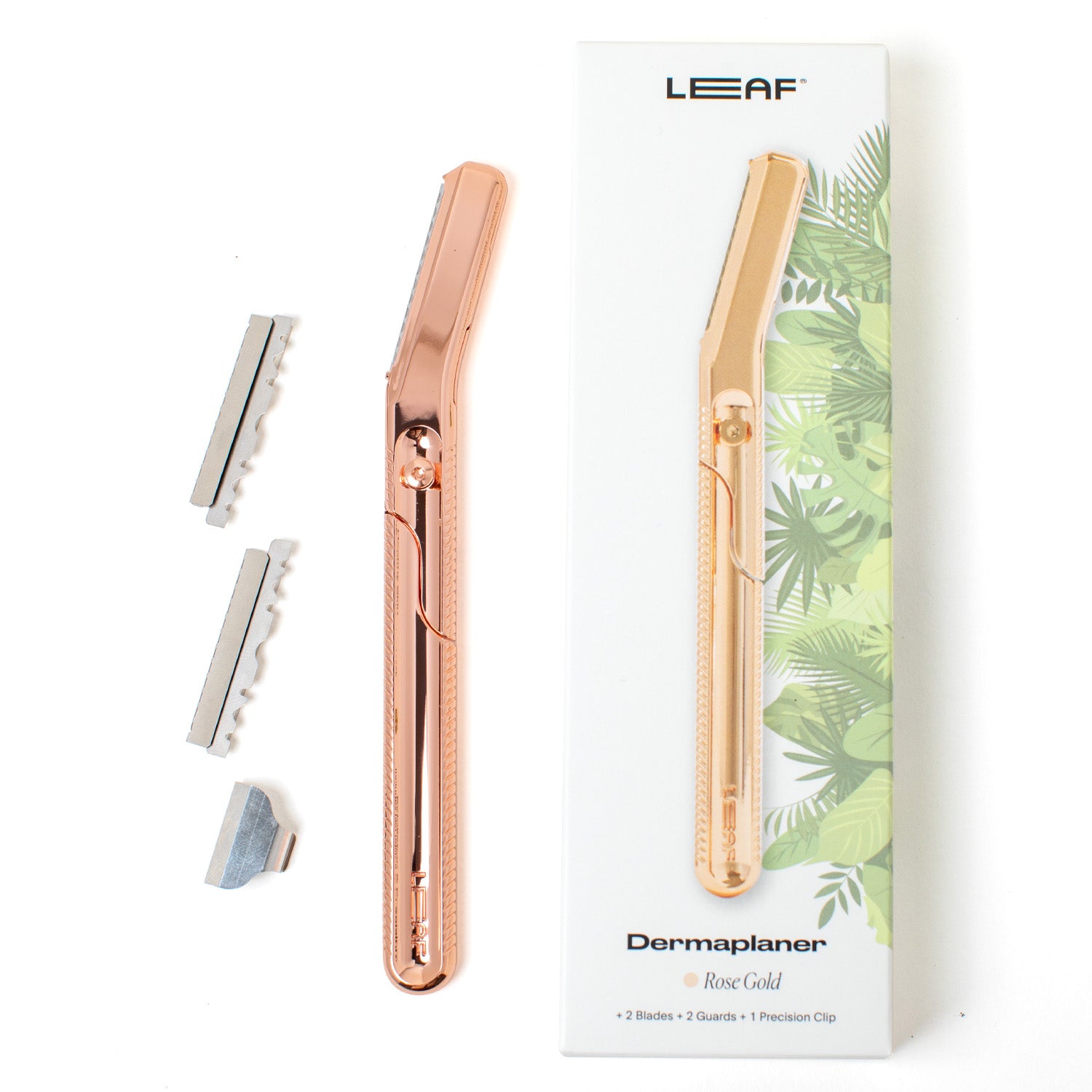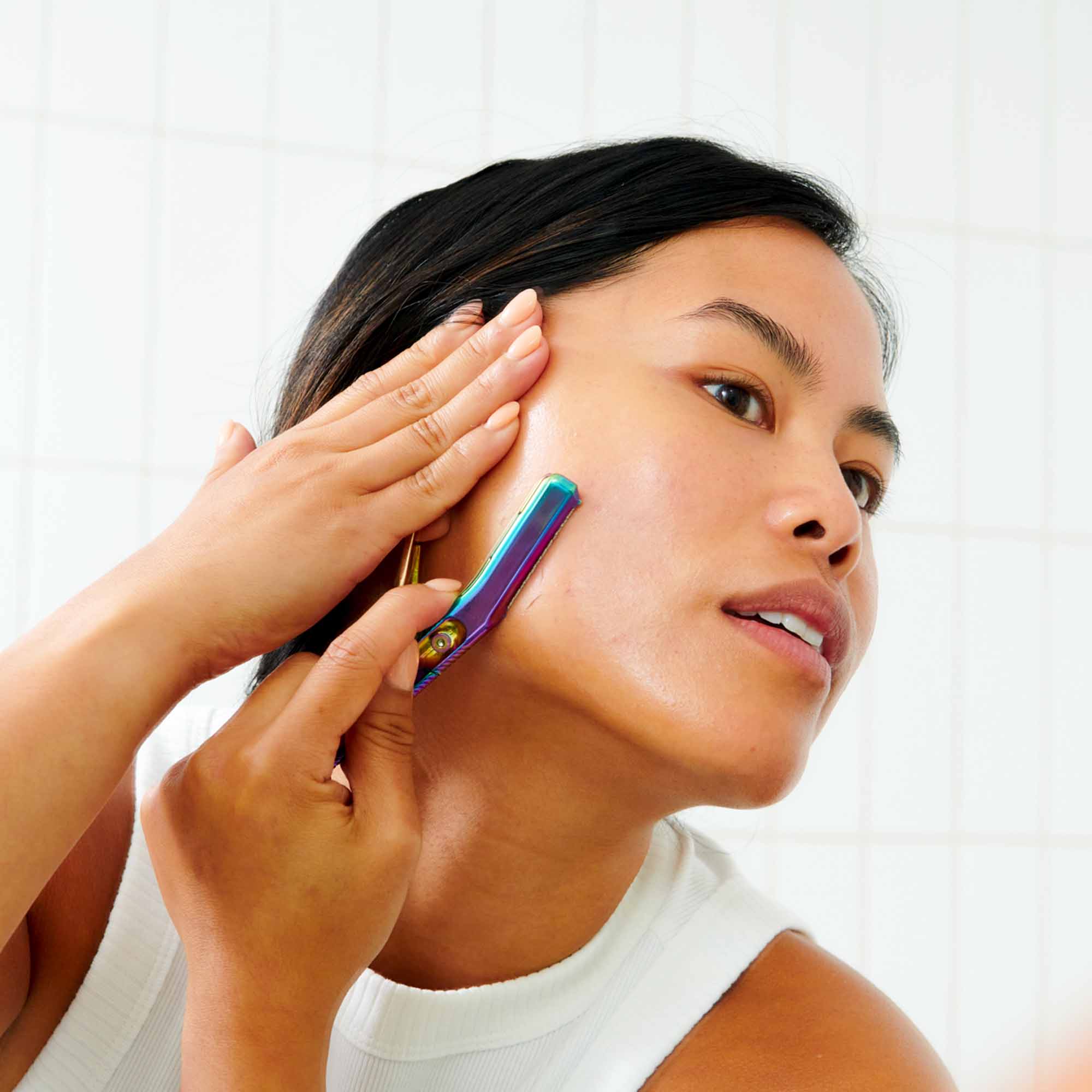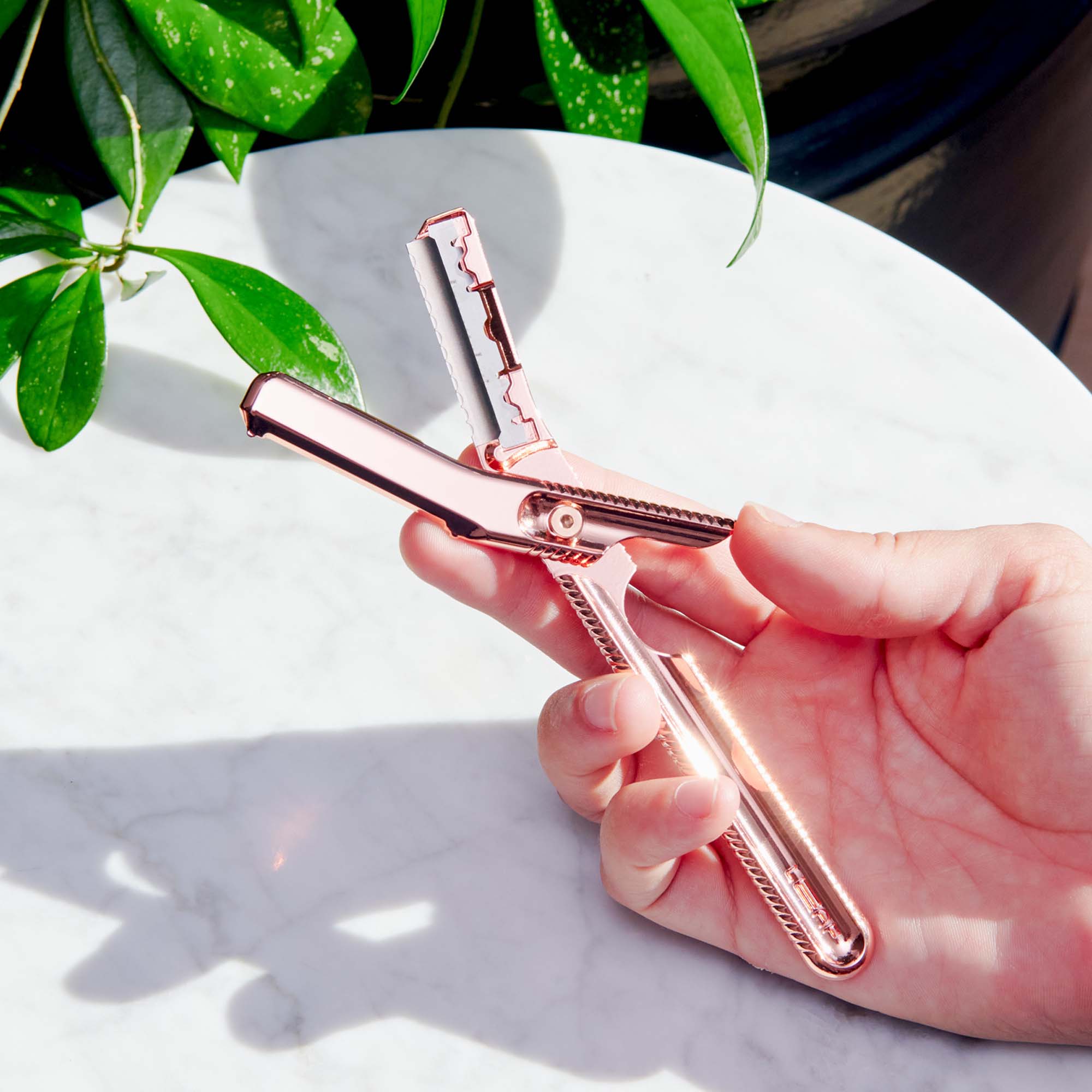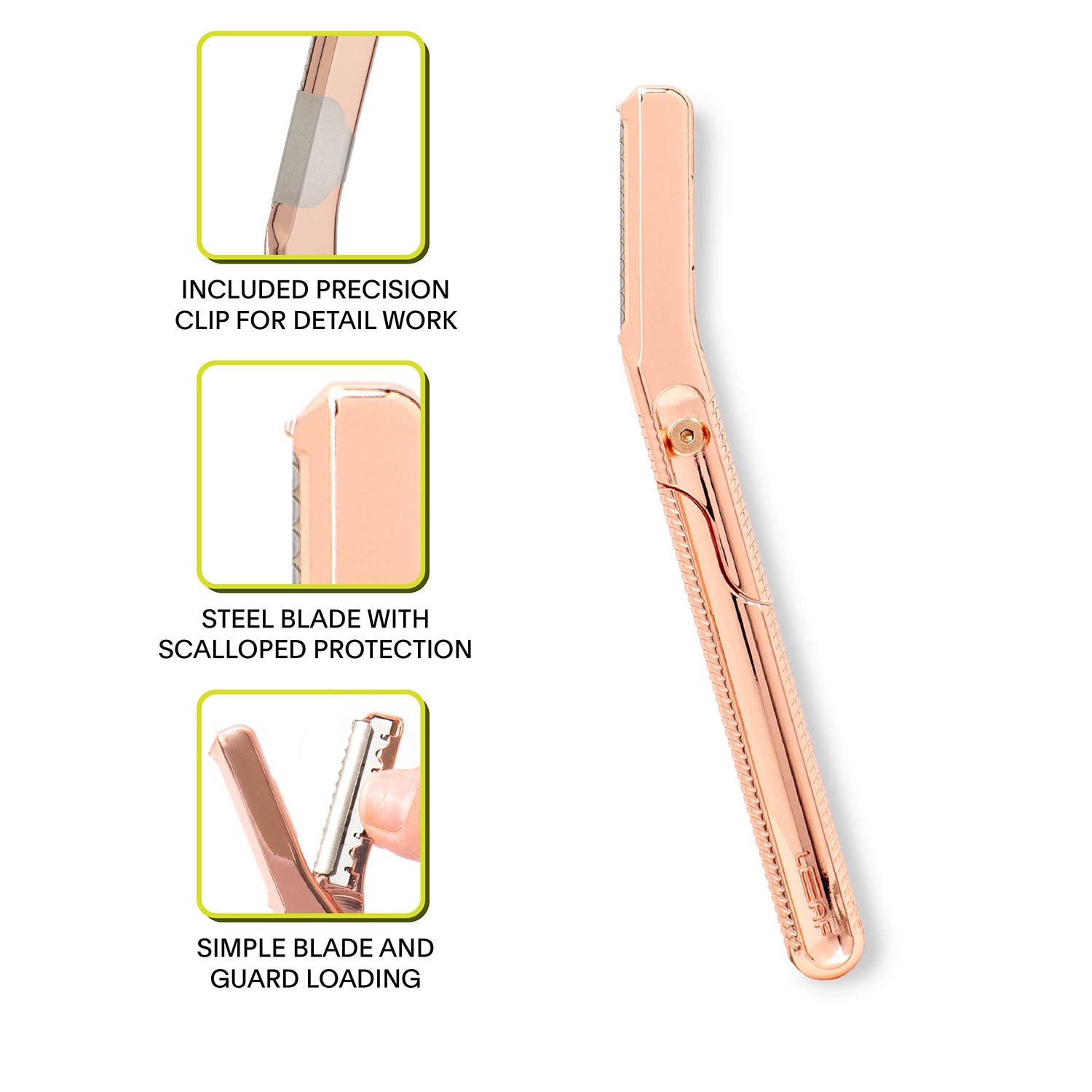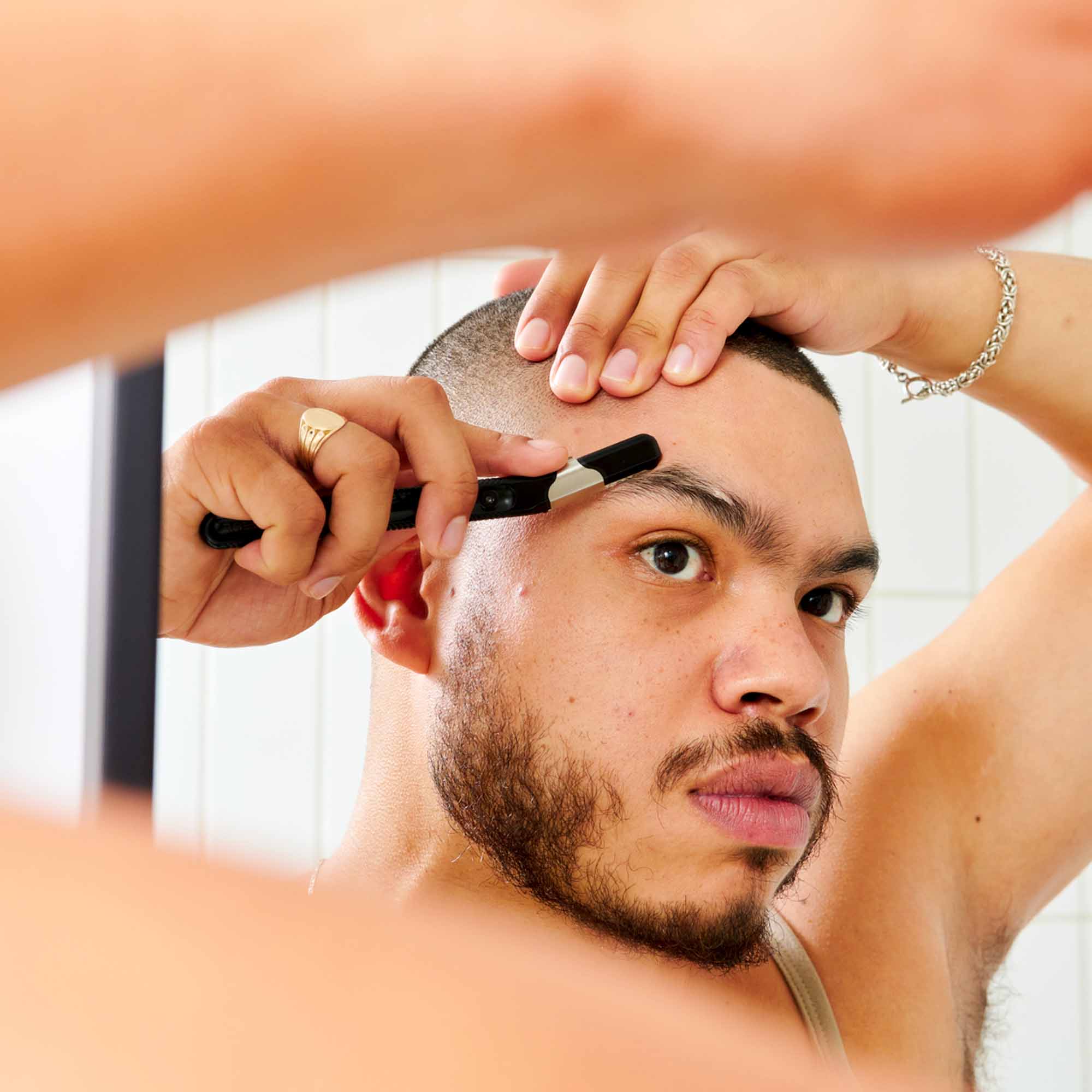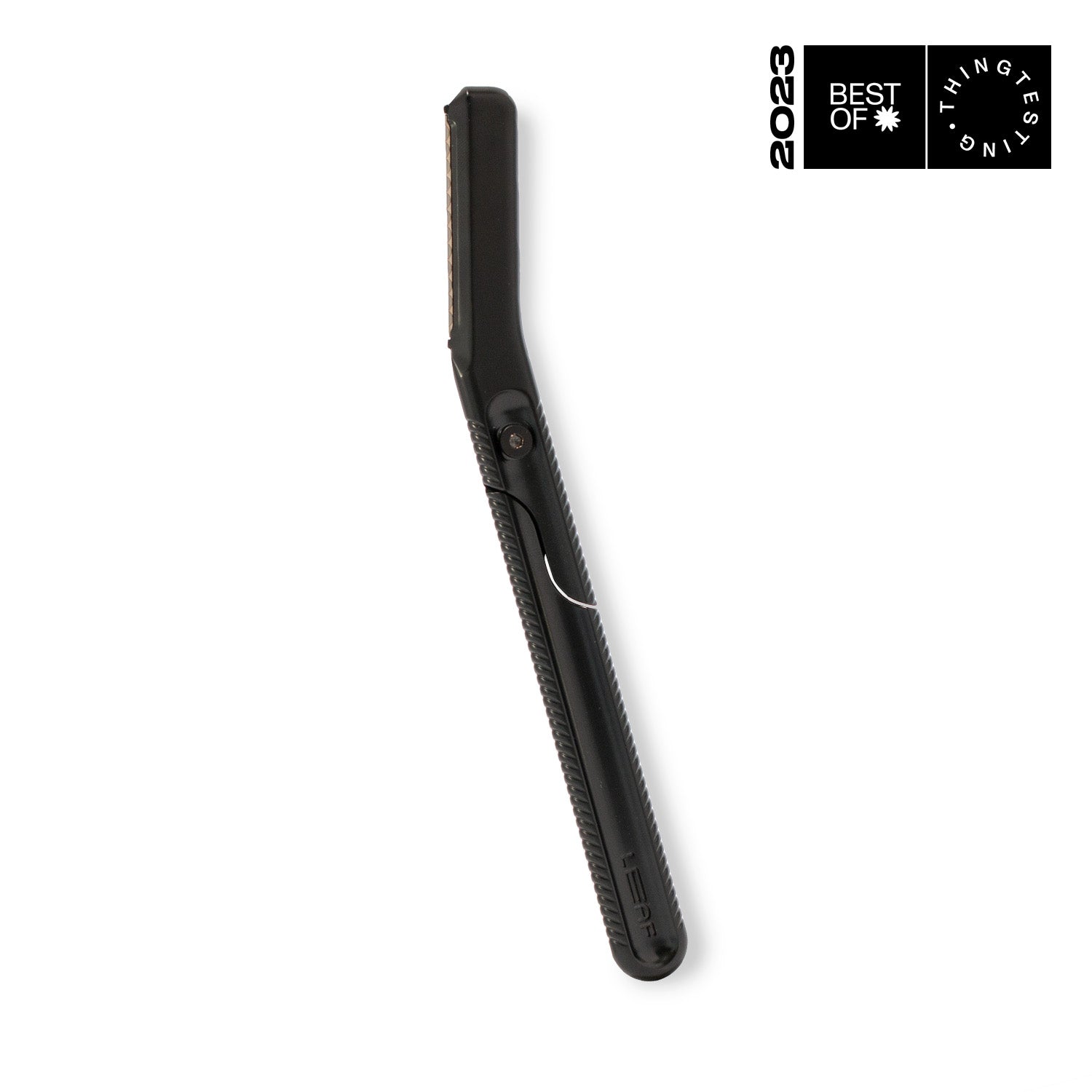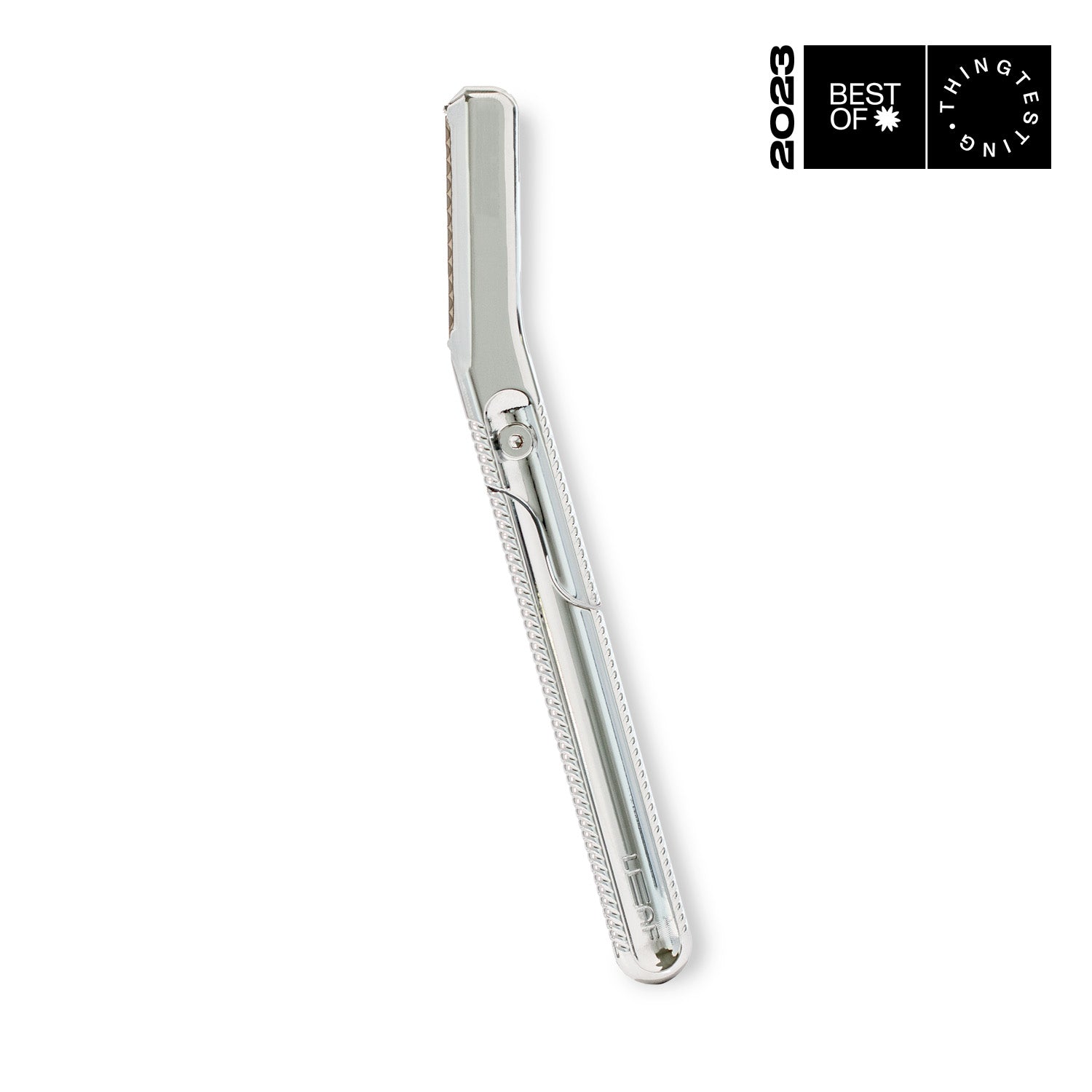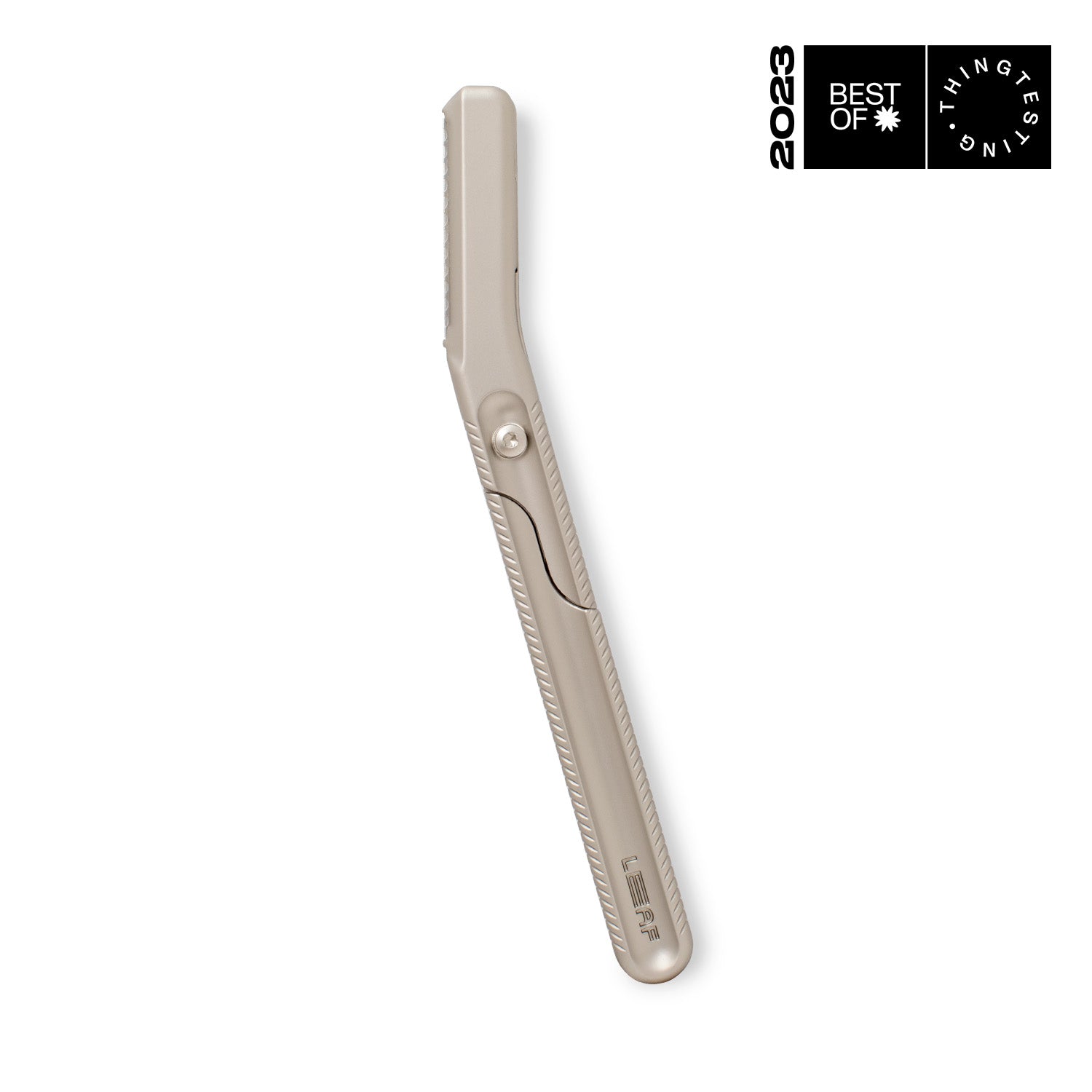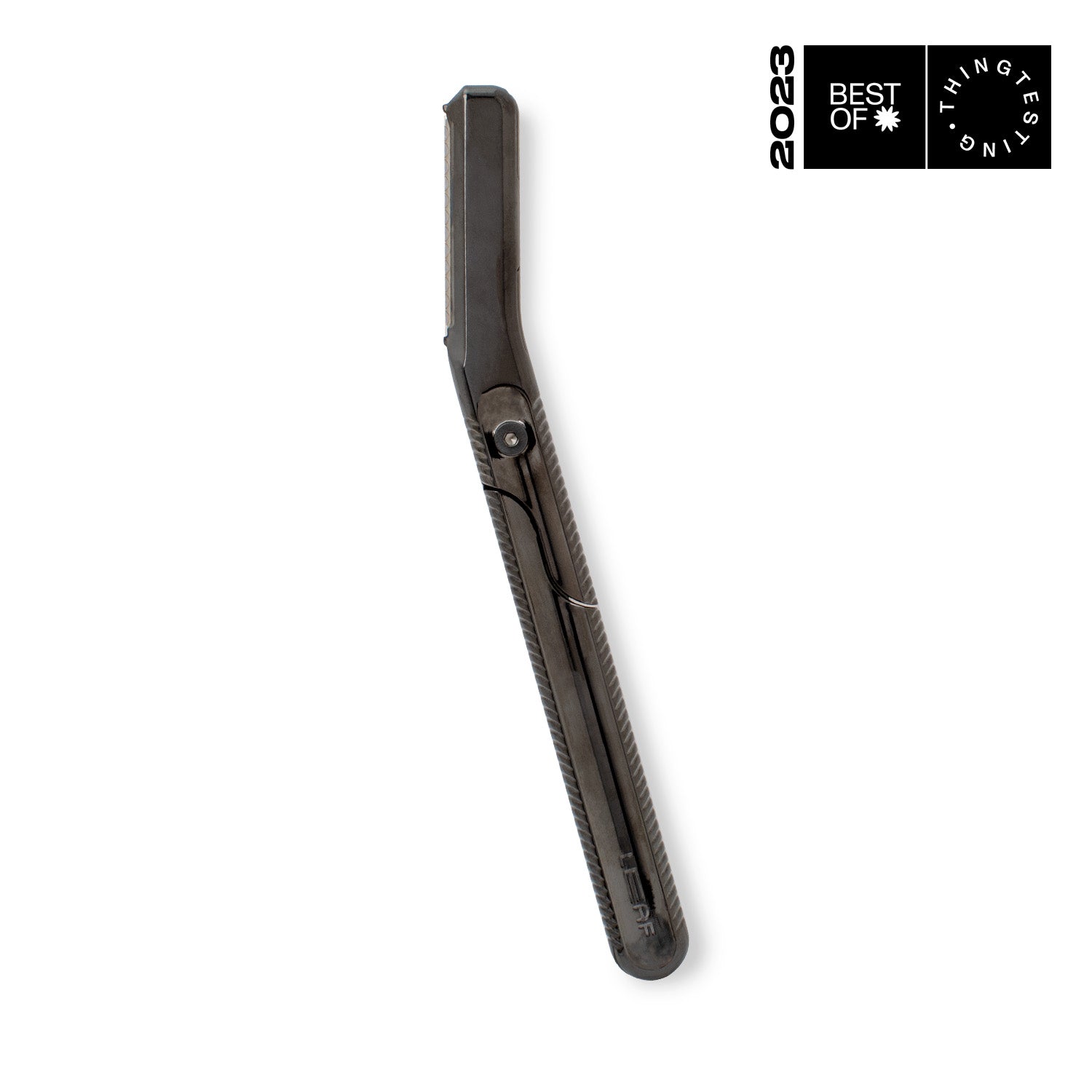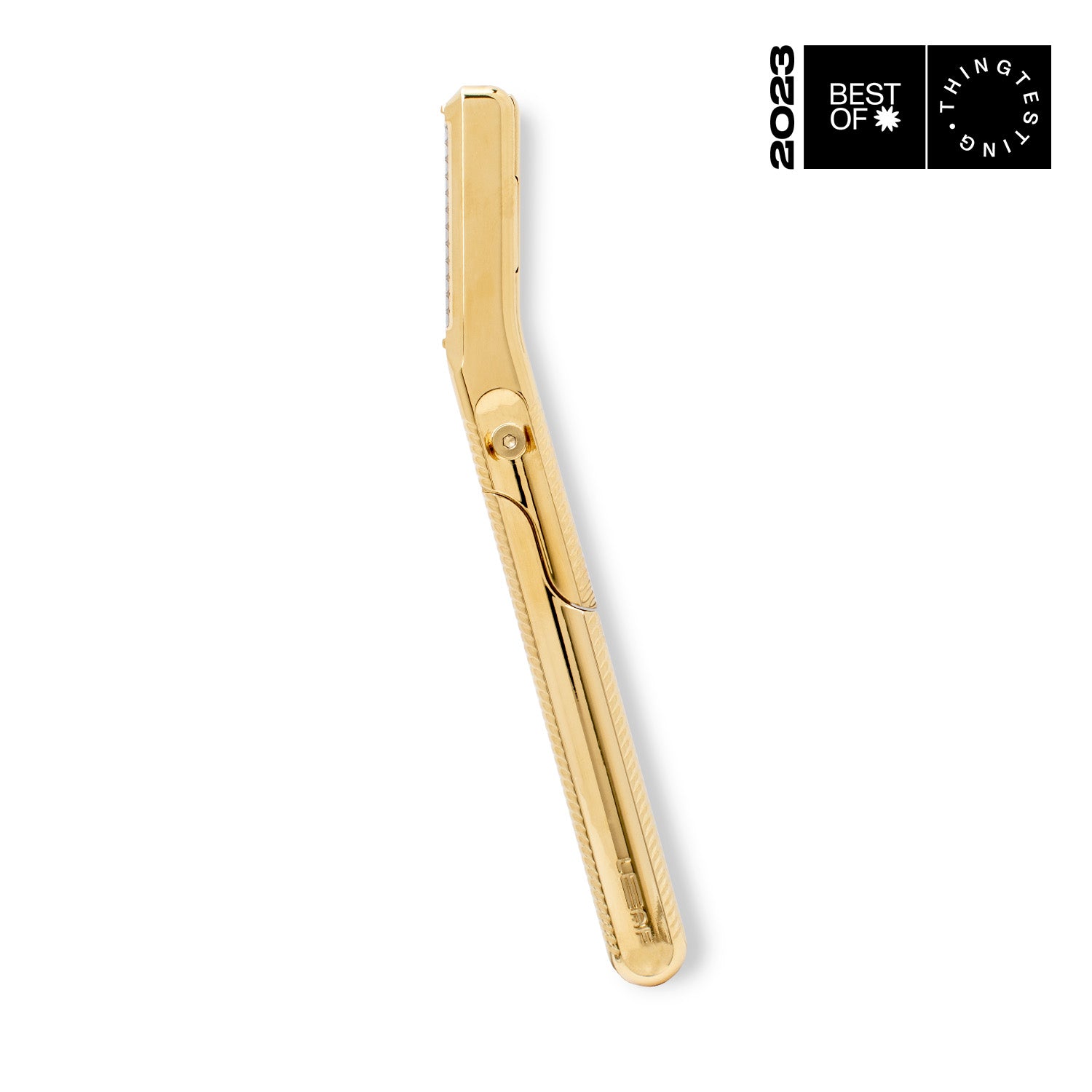 Dermaplaner
A zero-waste at-home dermaplaning facial razor for removing peach fuzz, maintaining brows, and exfoliating skin with an Earth-friendly footprint. Best value → Dermaplaner Kit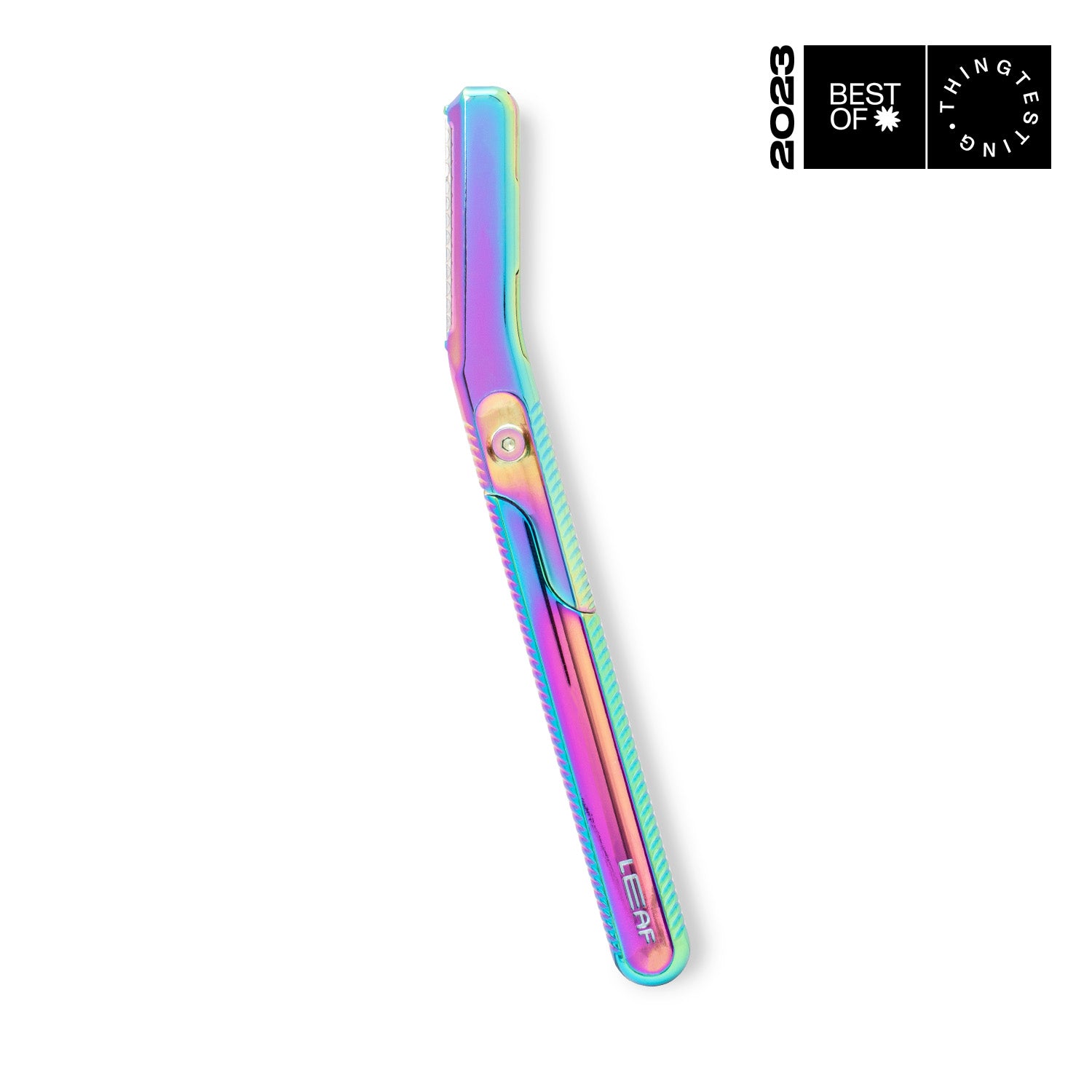 The future of skincare is plastic-free, recyclable, and refillable.
Leaf Dermaplaner is an all-metal, zero-waste system for removing peach fuzz, maintaining facial hair, and exfoliating skin with an Earth-friendly footprint.

We've figured out how to turn any standard safety razor blade into an at-home dermaplaning facial razor blade with our unique handle and proprietary blade-guard technology. Use each refill up to 3 times, or swap as needed.

What can at-home dermaplaning do for you?
✓ Remove peach fuzz
✓ Remove dead skin cells
✓ Increase skin permeability for skincare products

What makes Leaf Dermaplaner special?
✓ Beautiful all-metal handle
✓ Affordable (<$1 ea) all-metal, recyclable refills
✓ Precision clip shortens the blade exposure for detail work
✓ Backed by our incredible lifetime warranty
• Dermaplaner tool
• Dermaplaner Refills (blade & blade-guards) (2x)
• Precision Clip

🌍 Plastic-Free Packaging
🌍 Carbon Neutral
Leaf Dermaplaner is a perfect fit for people currently using plastic or disposable dermaplaners or facial shavers, or for those who have never tried at-home dermaplaning but are interested in trying. For anyone looking to upgrade their skincare routine, it will quickly become your favorite top-shelf tool.

You can also use Dermaplaner to shape eyebrows if you find plucking too tedious or waxing too taxing.

Good for addressing:
- Clogged pores
- Dry skin
- Dark spots
- Uneven texture

Please consult your dermatologist if you ever have questions about whether using an at-home tool like this is a good fit. Potential contraindications can include:
- History of skin irritation
- Rosacea
- Active acne
- Eczema
- Psoriasis
- Active sunburn

Please note: Due to the guarded blades and steeper blade-angle, Leaf Dermaplaner is not a fit for typical face shaving on masculine beards. In that case, we suggest taking a look at our Single Edge Razors.
Prep: Cleanse your face completely

Step 1: Use on either dry skin, or apply a small amount of Leaf Shave Oil. If you're unsure about which method works best for your skin, ask your dermatologist.

Step 2: Hold your skin taut. Place the blade at a 45-degree angle against your skin.

Step 3: Use light pressure, and move in short downward strokes towards the center of your face. As needed, rinse or wipe the blade. Take your time, and get comfortable with the technique.

Finish: Rinse your skin and finish with Leaf Shave Oil to moisturize your skin.

Care: Thoroughly rinse your tool and blade after use. Replace the blade and blade-guard once a month. Wipe the blade and blade guard with alcohol to disinfect.
An Immediate Cult Favorite
Found in these Bundles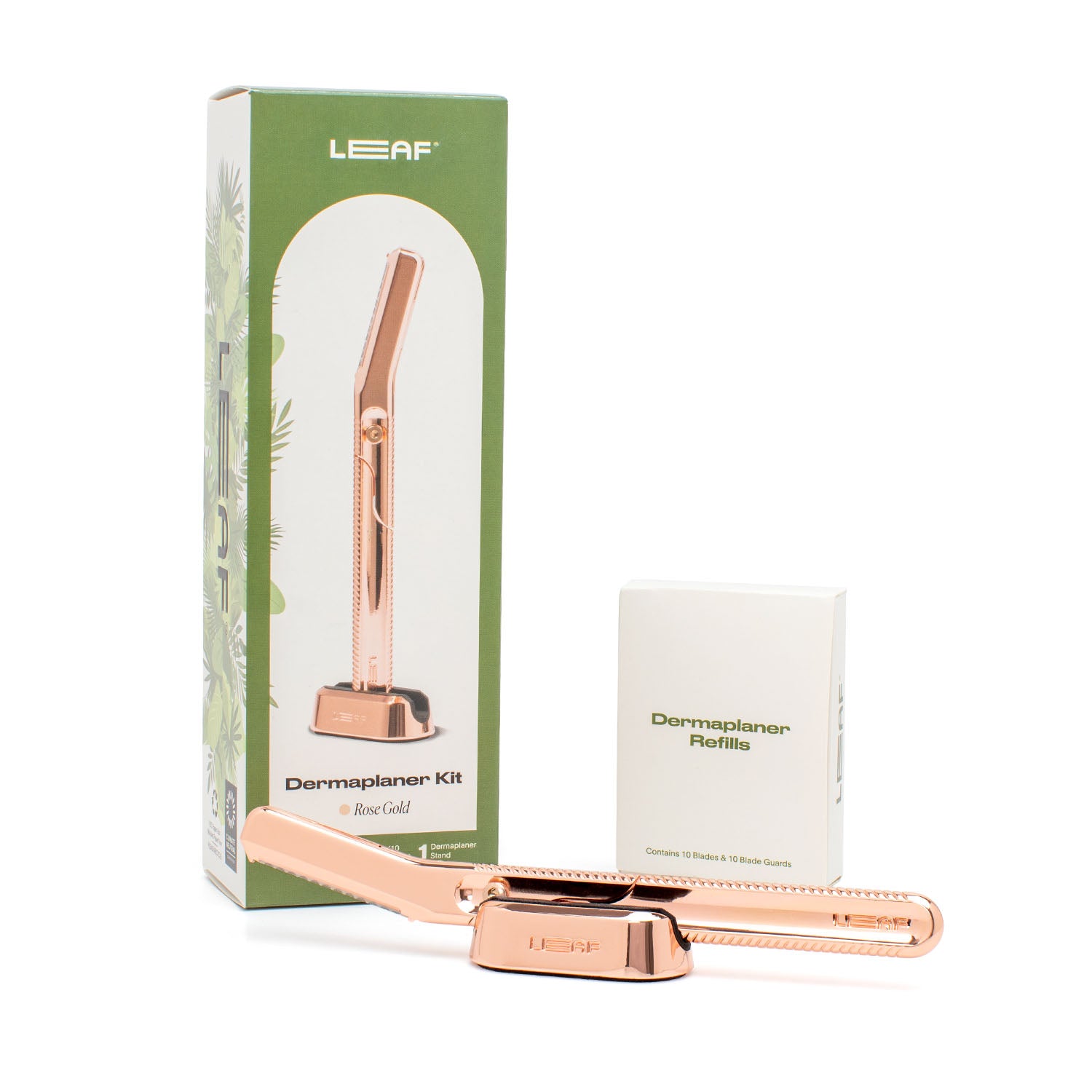 Starter Kit - $59
Dermaplaner, Stand, & Refills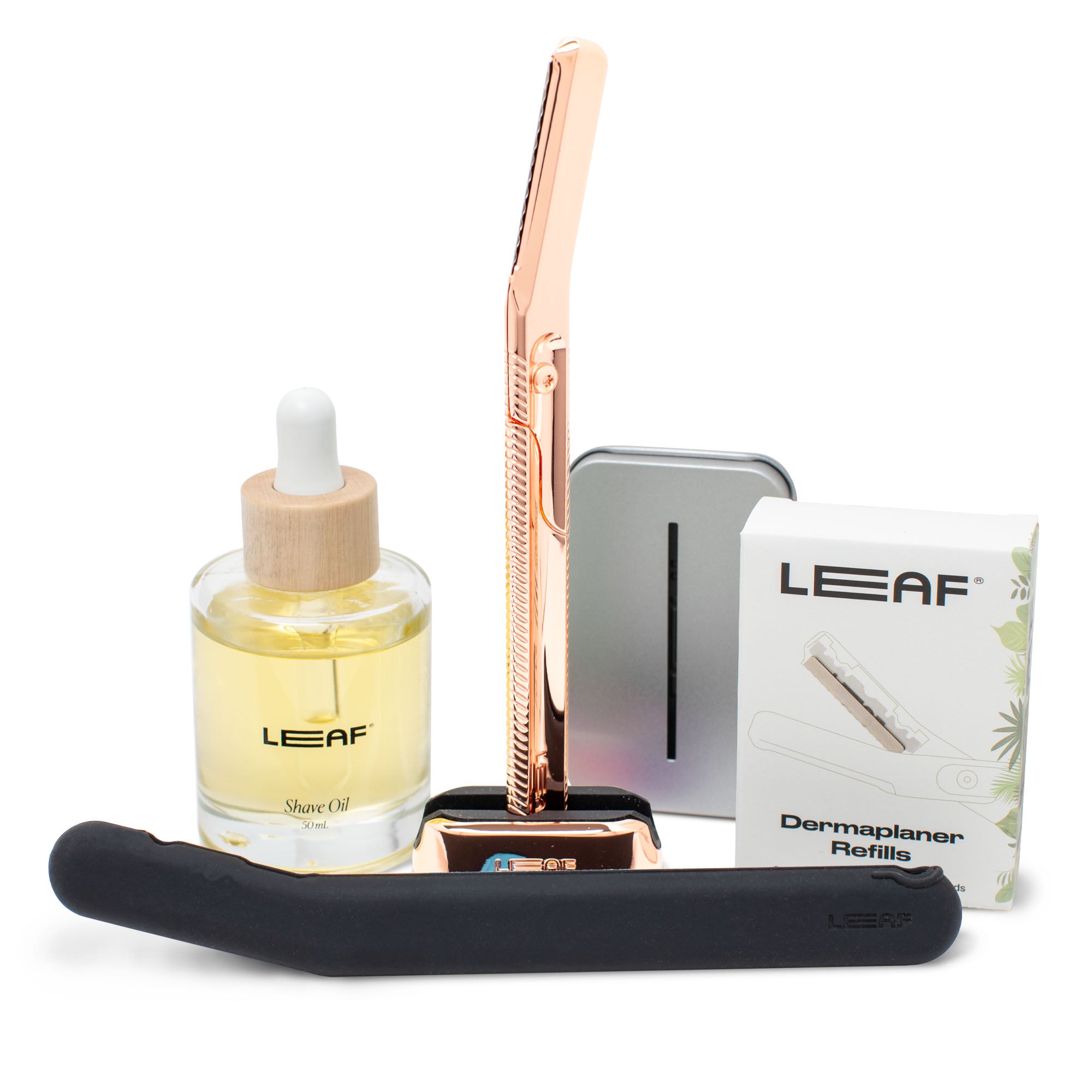 Super Bundle - $89
Dermaplaner, Stand, Refills, Shave Oil, Cover, Recycling Tin
A little at-home luxury
At-home dermaplaning is growing in popularity, but the available tools are either wasteful single-use plastic or high-priced wands with expensive blades encased in plastic…the same problems that plague shaving razors (sigh). Our mission is to change the way we groom and maintain our hair, so we've designed a better tool for dermaplaning, with none of the plastic. You're going to LOVE it.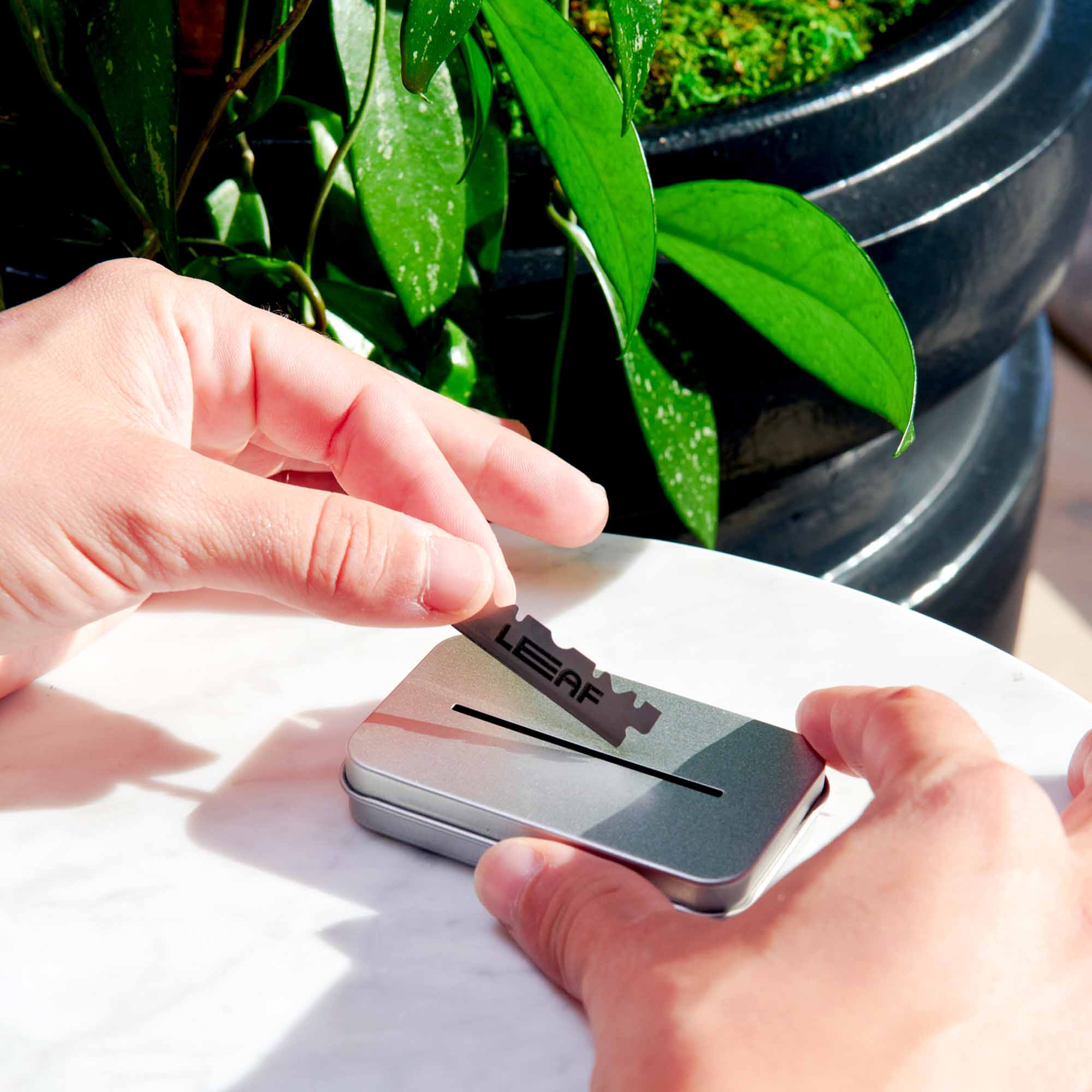 Plastic-free & Recyclable
By our estimates, more than 300 million plastic dermaplaner refills and wands are thrown away each year. Make the switch to Leaf Dermaplaner, and never toss a plastic refill or tool again.
The very cheap ultra-disposable tools are entirely plastic. The high-end wands have reusable handles, however the refills are encased in plastic. Currently, if you want to dermaplane without plastic you have to go to a clinic where a dermatologist or esthetician will use a bare scalpel tool.
Now with your at-home dermaplaning tool from Leaf, you can take care of your skin and leave no trace.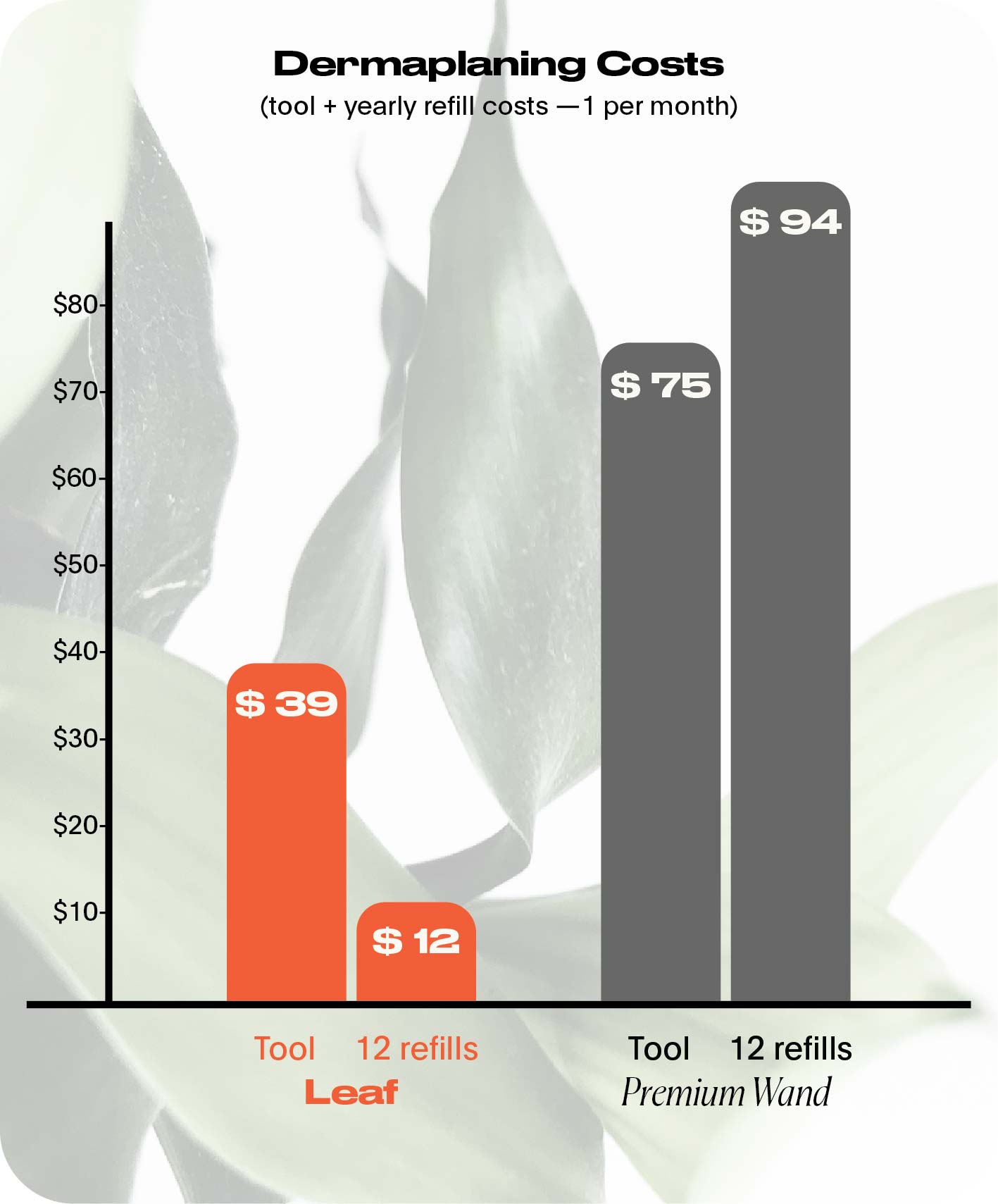 Accessible Luxury
Leaf Dermaplaner refills cost less than $1 each. Compare this with other high-end refills which can cost nearly $8 each. You'll experience at-home dermaplaning luxury without the ongoing luxury price tag.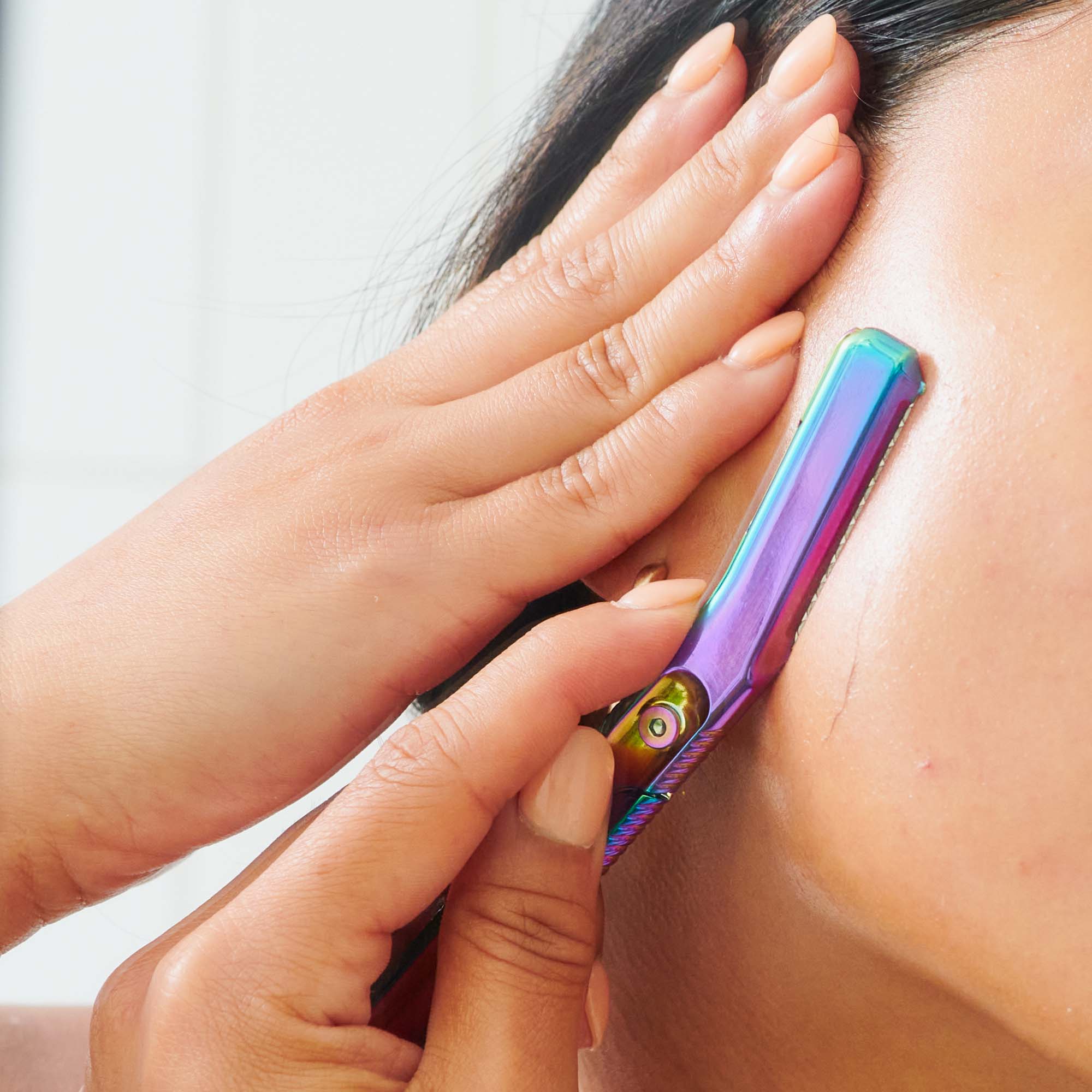 Gentle Exfoliation & Hair Removal
Think of it like a reset for your skin. There are numurous benefits to periodic gentle exfoliation. You'll feel a difference in texture and see your complexion brighten right away.
Additionally, when peach fuzz (vellus hair) is removed, you'll see better skincare product absorption, and makeup will sit better.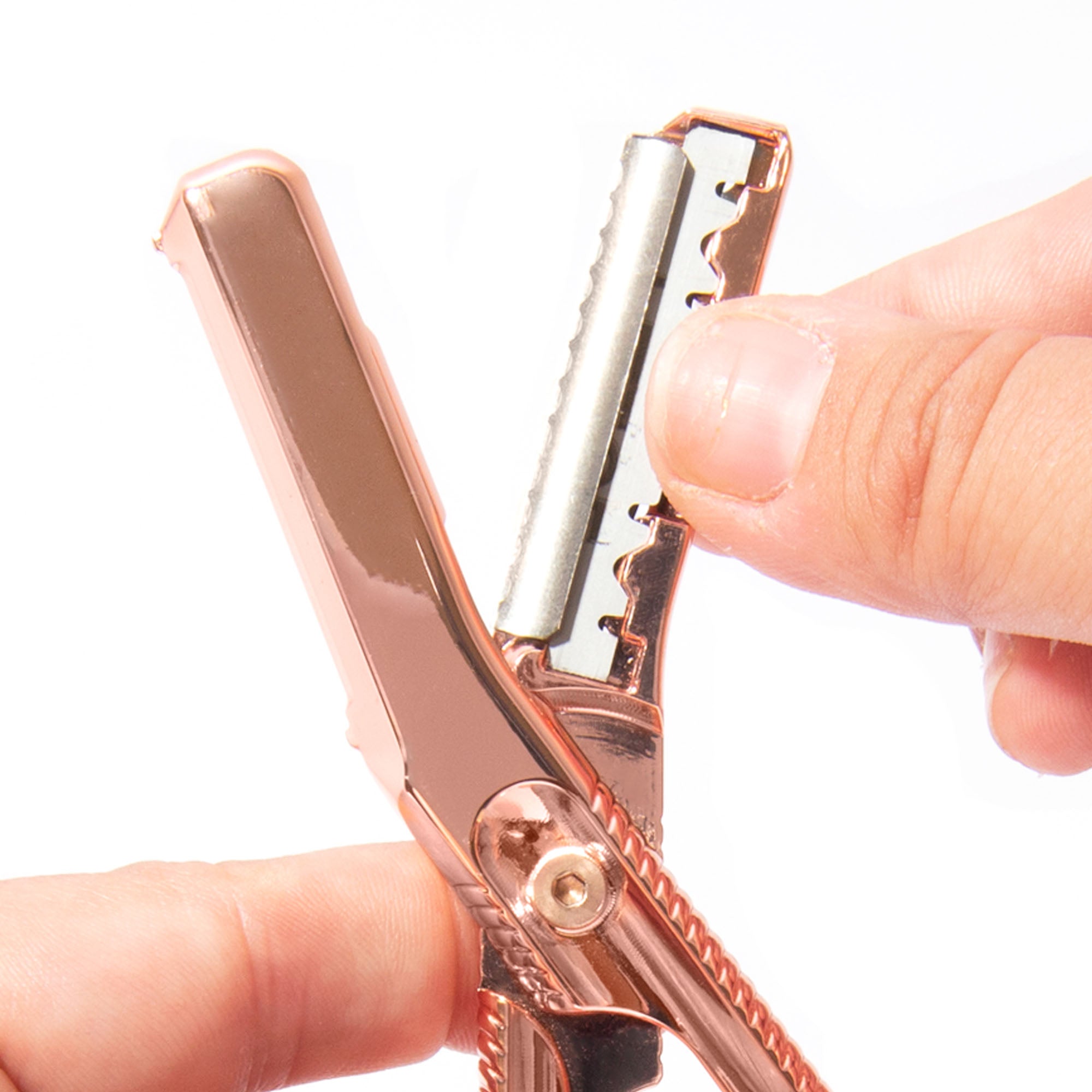 Leaf Innovation
Leaf Shave is at the forefront of innovation in shaving razors...and now in skincare tools! Our unique handle and blade-guard design (patents pending) turn standard safety razor blades into dermaplaning blades for safe at-home use.
Flip the head open, install a scalloped blade-guard, and insert a fresh blade.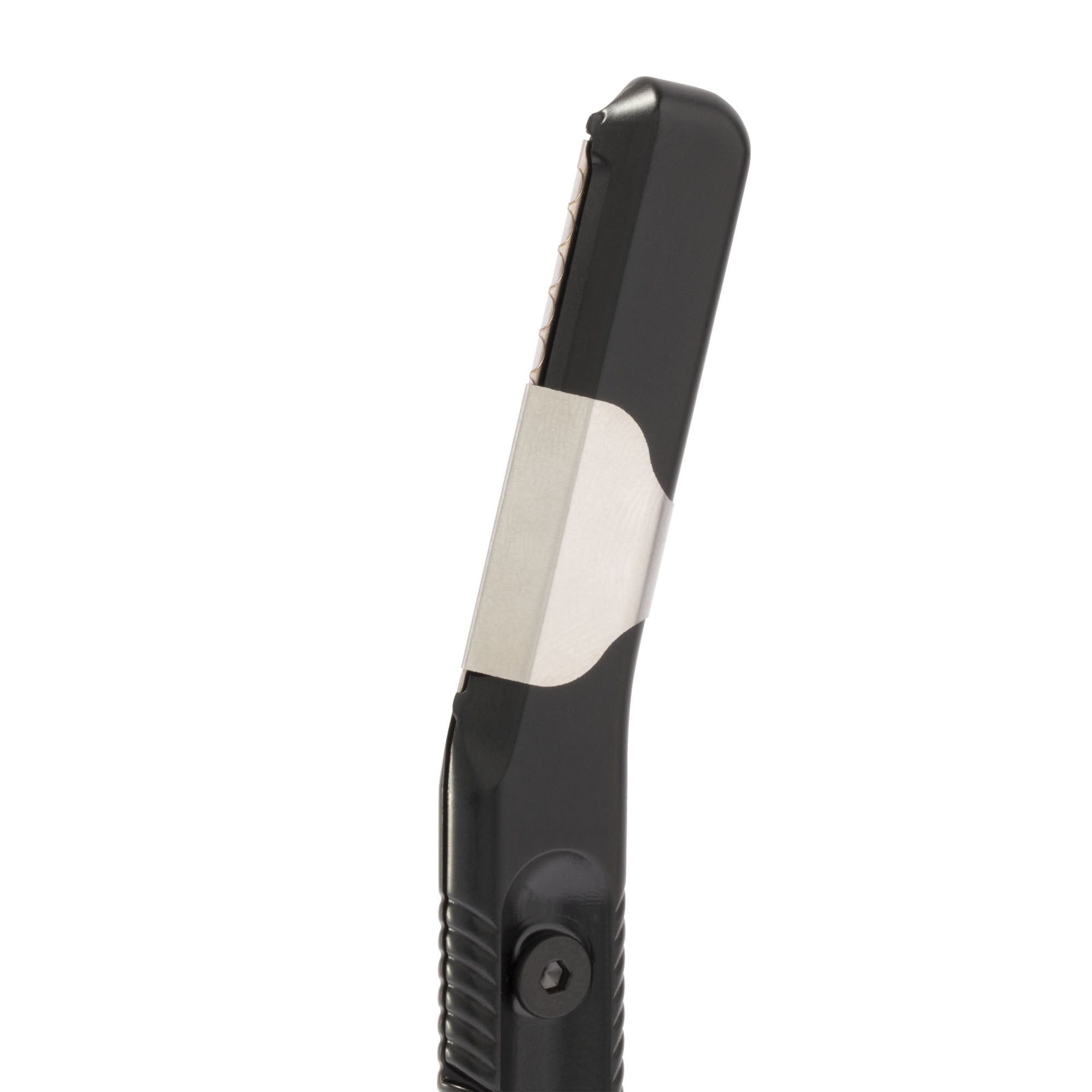 Precision Clip Included
Every Leaf Dermaplaner includes a steel precision clip. Clip this onto the head to cover a portion of the blade, effectively creating a smaller blade exposure for precision work.
Plucking and waxing can be painful and expensive, so use Dermaplaner with the precision clip to maintain brows and other fine facial hair.
This product is rated 4.8 of 5.0 stars.
It has received 841 reviews.