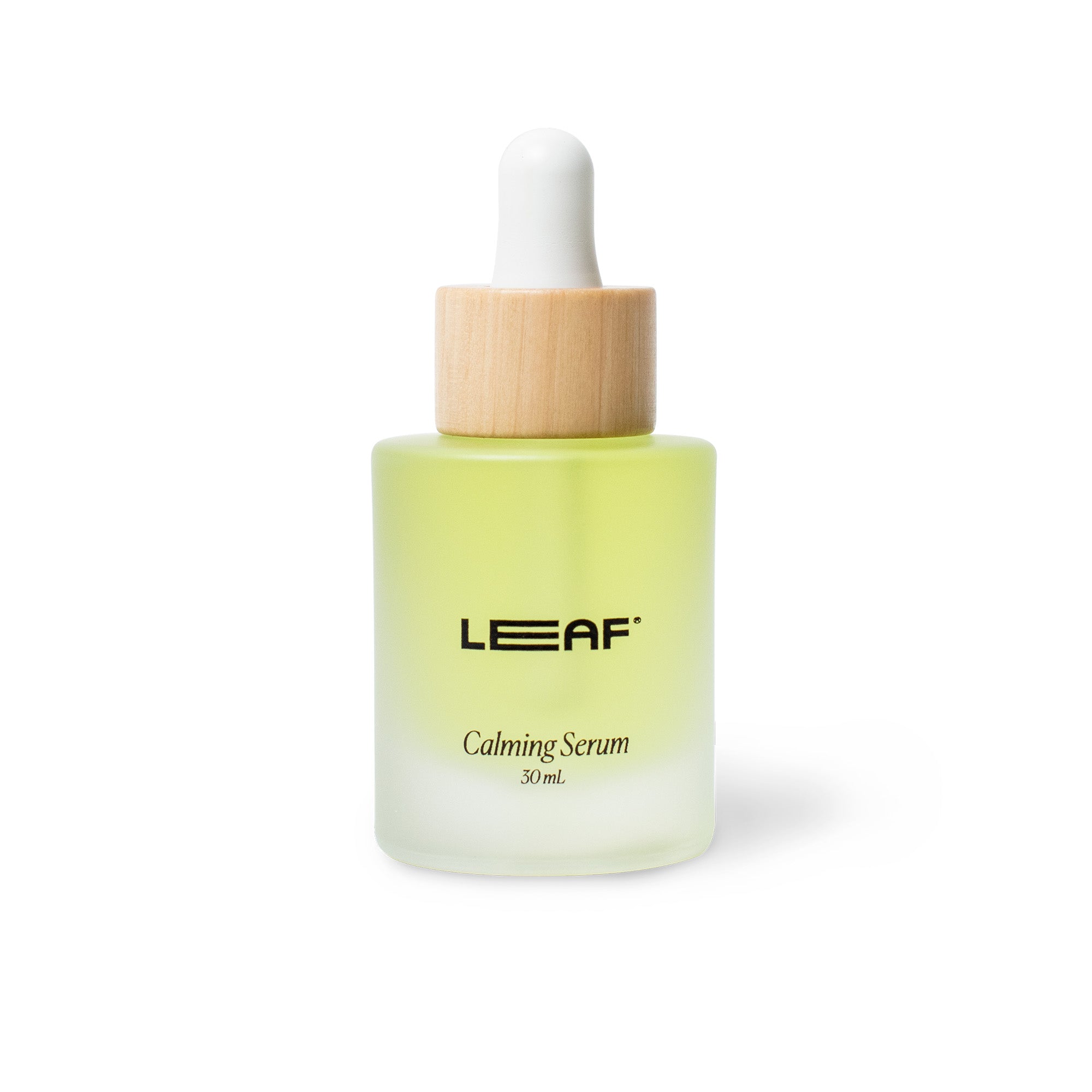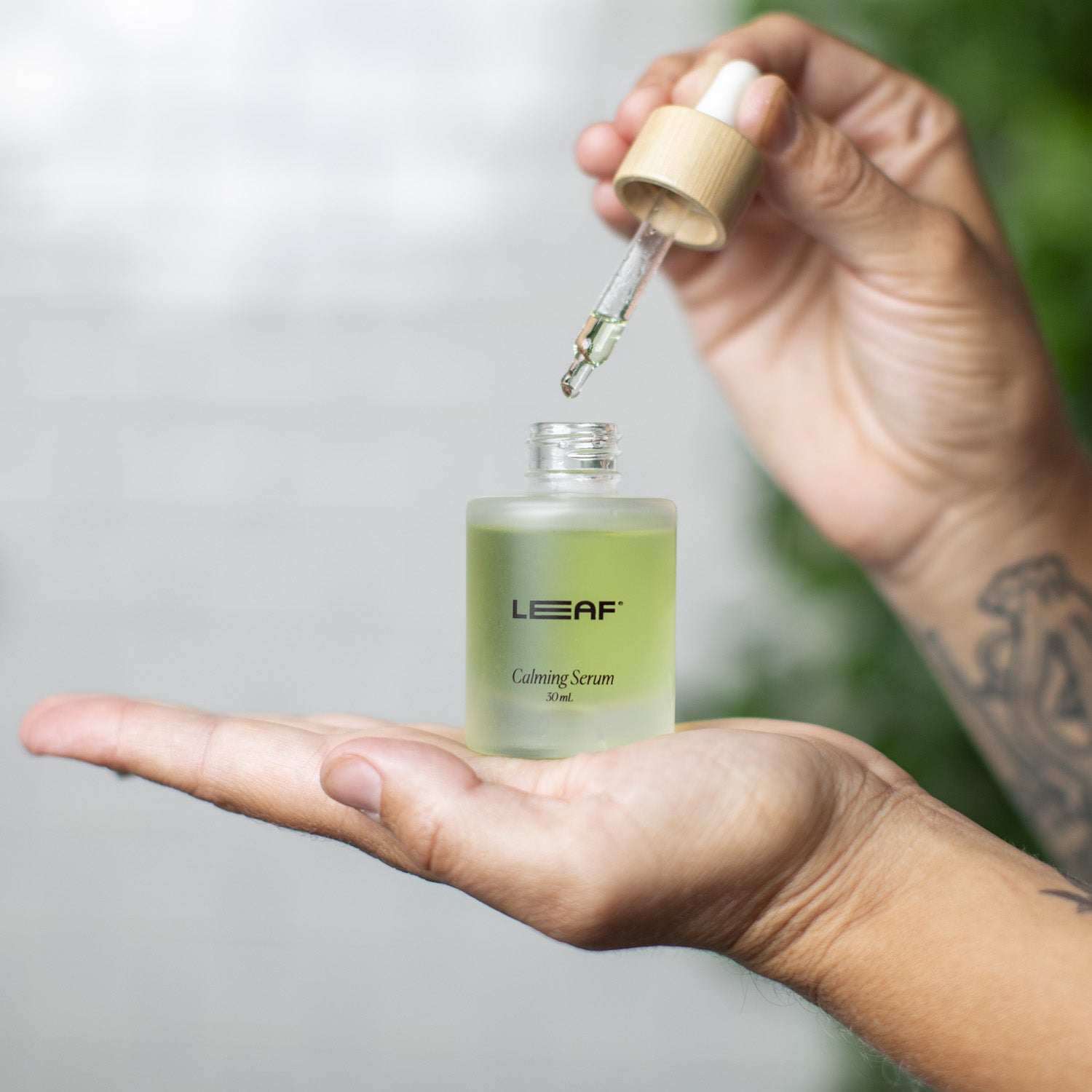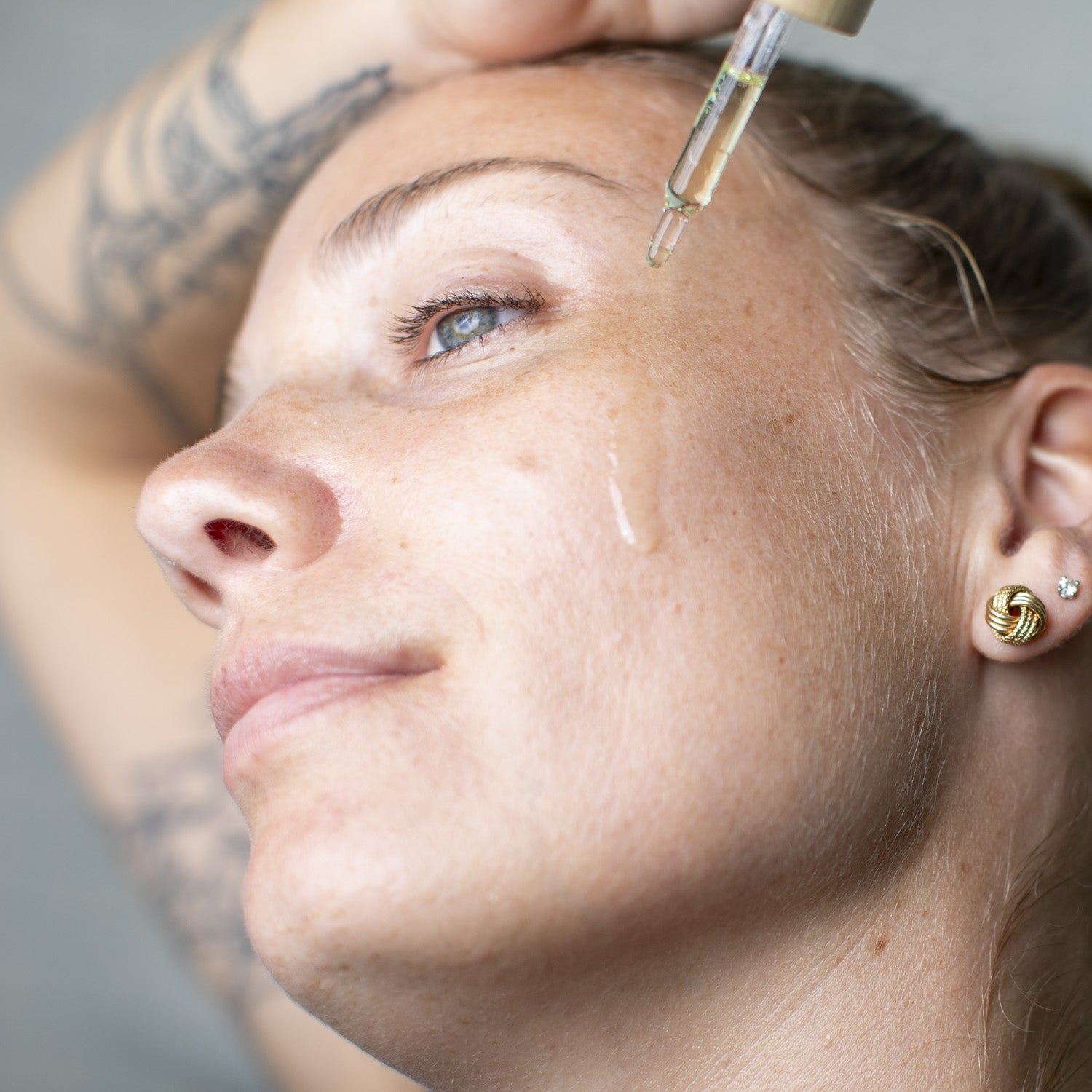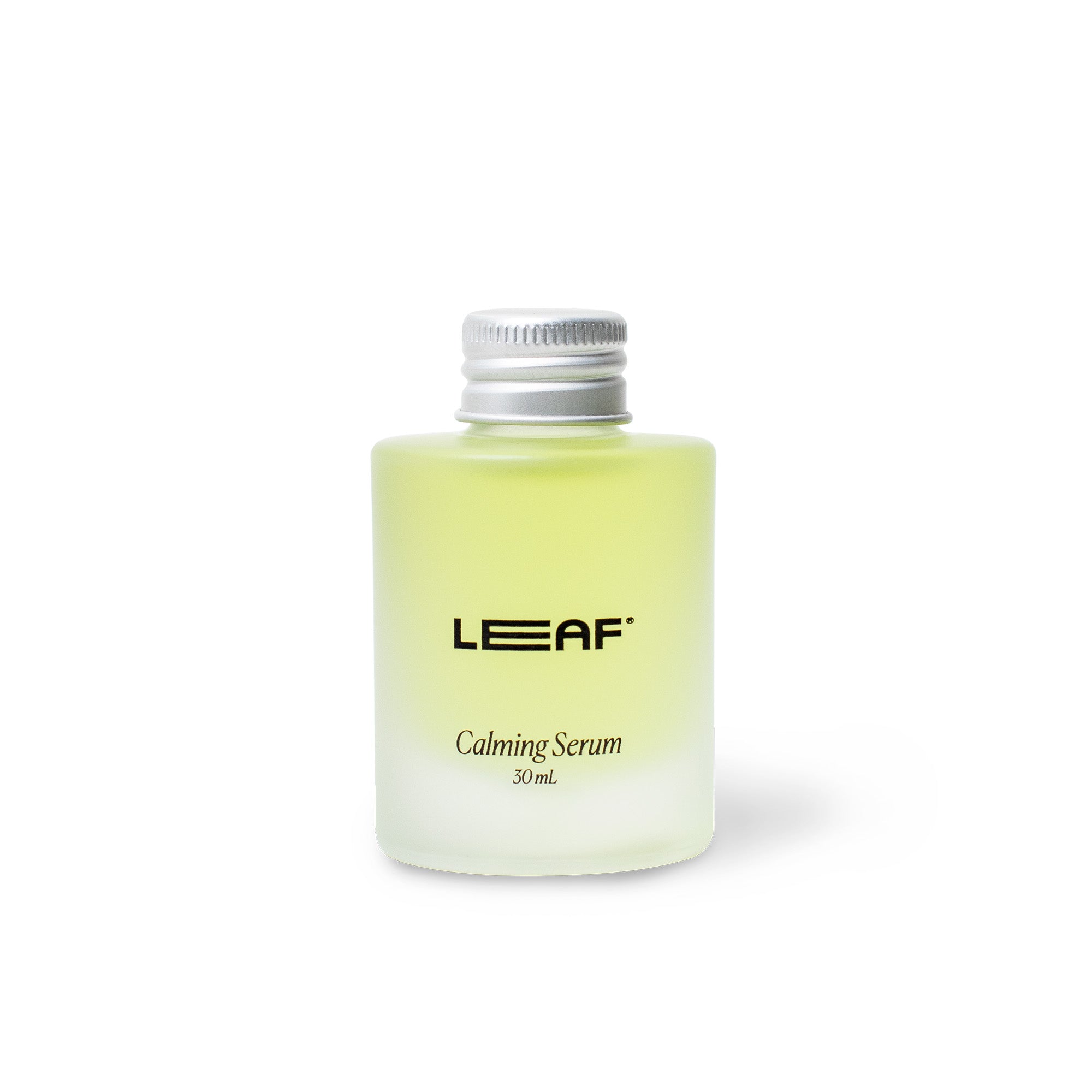 Calming Serum
Big time calm for your skin. Calming Serum is a body and face oil stacked with skin-soothing antioxidants and omegas 3 and 6. This vegan blend of natural oils, botanicals, and essential oils promotes nourishment and healing. Apply after shaving or dermaplaning to visibly reduce redness, irritation, and inflammation. Dermatologist Tested & Sensitive Skin Safe.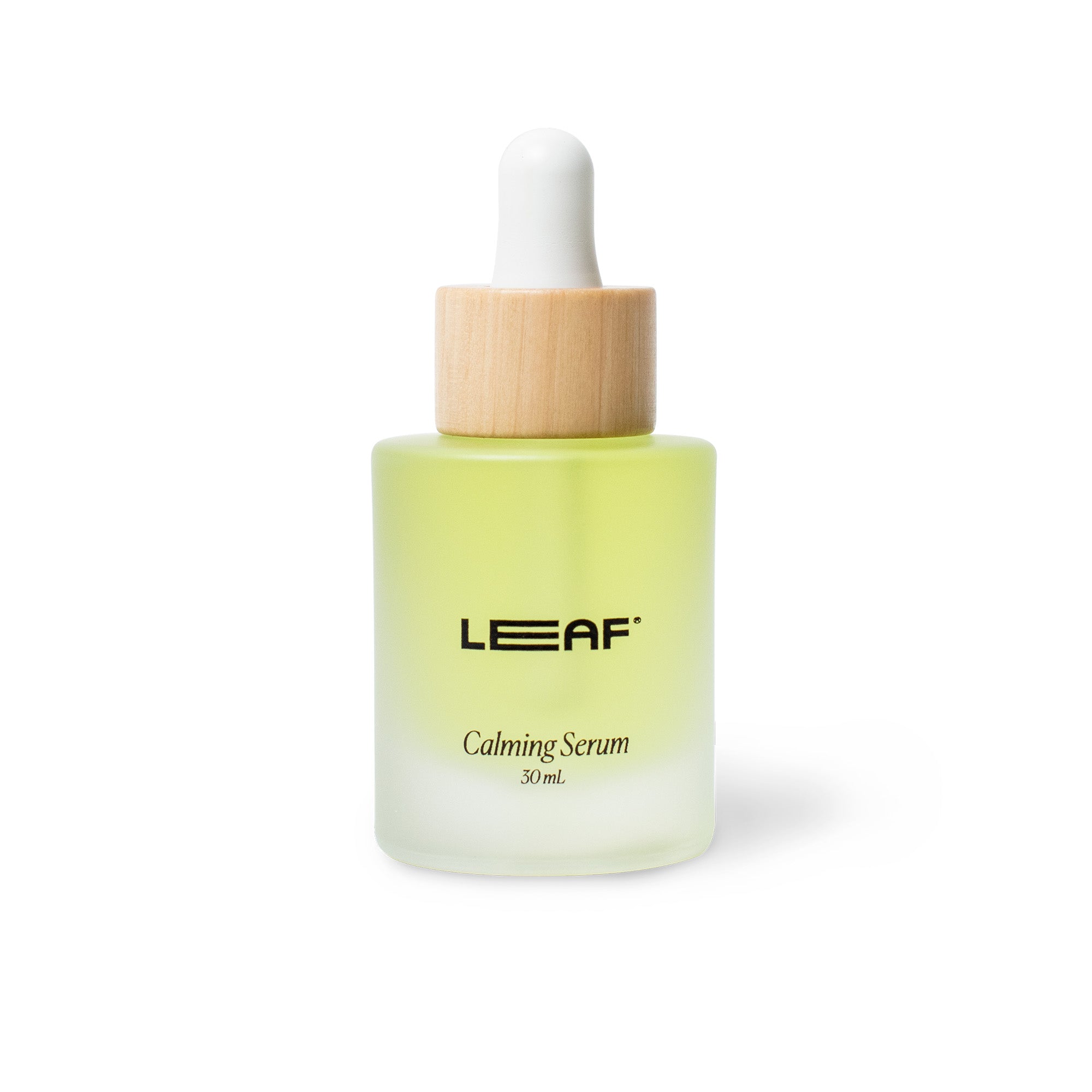 Proactive
Apply a thin layer to your skin as the last step in your dermaplaning or shaving routine to protect against irritation and redness.

Corrective
Apply to affected areas (skin with visible irritation or redness) to accelerate relief.

✓ Omegas 3 and 6 from grapeseed and borage seed oils help increase skin elasticity while reducing inflammatory response
✓ Jojoba and Meadowfoam deliver biomimetic oils to rebalance your skin's oils and relieve dryness
✓ Blackcurrant and Tea Tree protect and nourish skin with anti-bacterial / microbial properties

Use anywhere, head to toe, and in-between.
Full Ingredients:
Grapeseed Oil, Sunflower Oil, Jojoba Oil, Borage Seed Oil, Meadowfoam Oil, Evening Primrose Oil, Kukui Nut Oil, Blackcurrant Seed Oil, Hemp Seed Oil, Vitamin E, Tea Tree Essential Oil, Aloe Vera Extract, Eucalyptus Essential Oil, Lavender Essential Oil, Bergamot Essential Oil
Packaging
Calming Serum ships in fully recyclable kraft paper packaging (box, void fill, tape). The product itself is packaged in a paperboard carton, recyclable with paper.

Dropper & Cap
The Calming Serum dropper and cap are comprised of three materials: glass (dropper stem), rubber (squeezer at the top) and wood (cap). Because the cap is a natural material (wood), it may vary slightly in appearance from the images on this product page. Enjoy the non-plastic cap for your Calming Serum.

Bottle
The Calming Serum bottle is glass, and can be cleaned then recycled locally along with other glass products as its end of life; or cleaned and up-cycled for holding other liquids.

Refills
When you are done with your first bottle of Calming Serum, re-order using the Cap option above. Keep your dropper and transfer it to the new bottle, recycling the aluminum cap or keeping it for your old bottle if you decided to up-cycle that bottle.
Is this product lightweight?
Yes. All Leaf Shave oils and serums are specially formulated with a lightweight viscosity so that you can apply, enjoy, and move on without having to deal with a heavy oil on your hands.

Can I use Leaf Calming Serum with Leaf Shave Oil?
Yes! We designed these two sister products to work hand-in-hand with each other. We recommend using Shave Oil during your shave to assist with glide, protection, and moisture retention. Once done shaving or dermaplaning, rinse your skin as you normally would, and finish with Calming Serum especially on areas prone to irritation.

Does it have any scent?
One of the star ingredients in Calming Serum is Tea Tree essential oil which does carry a dominant scent into the product. You'll also experience notes of citrus. The scent holds briefly before dissipating rapidly after use.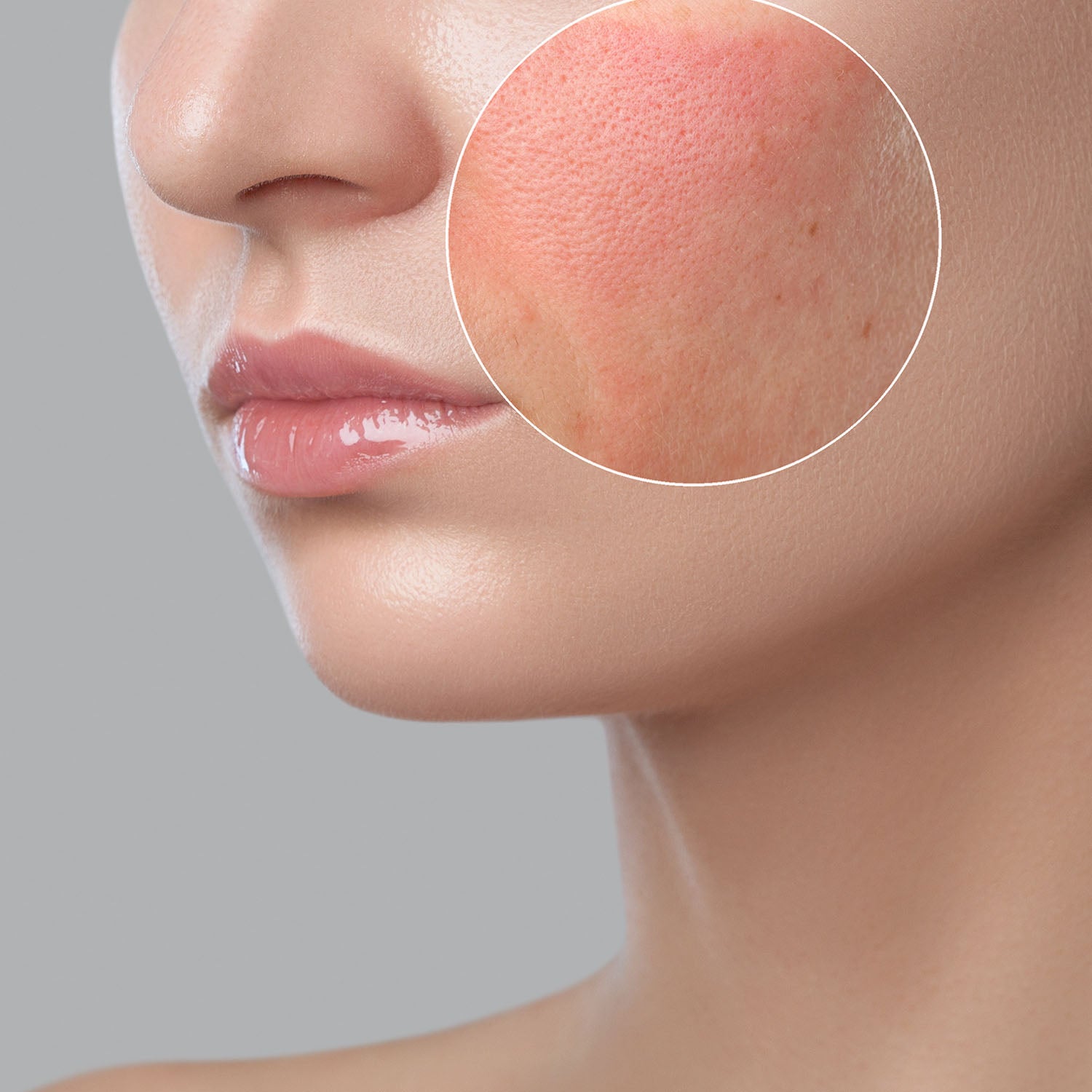 What is 'irritated' skin?
There are different ways skin irritation will present, and there are many potential causes of skin irritation. Shaving and dermaplaning are often sources of irritation or redness no matter how well you prepare. You've probably heard of the term 'razor burn.' This will look like a red, irritated patch of skin. Or it might present as a streaky red rash.
This results from small cracks, usually coupled with an inflammatory response, after a blade is moved across your skin.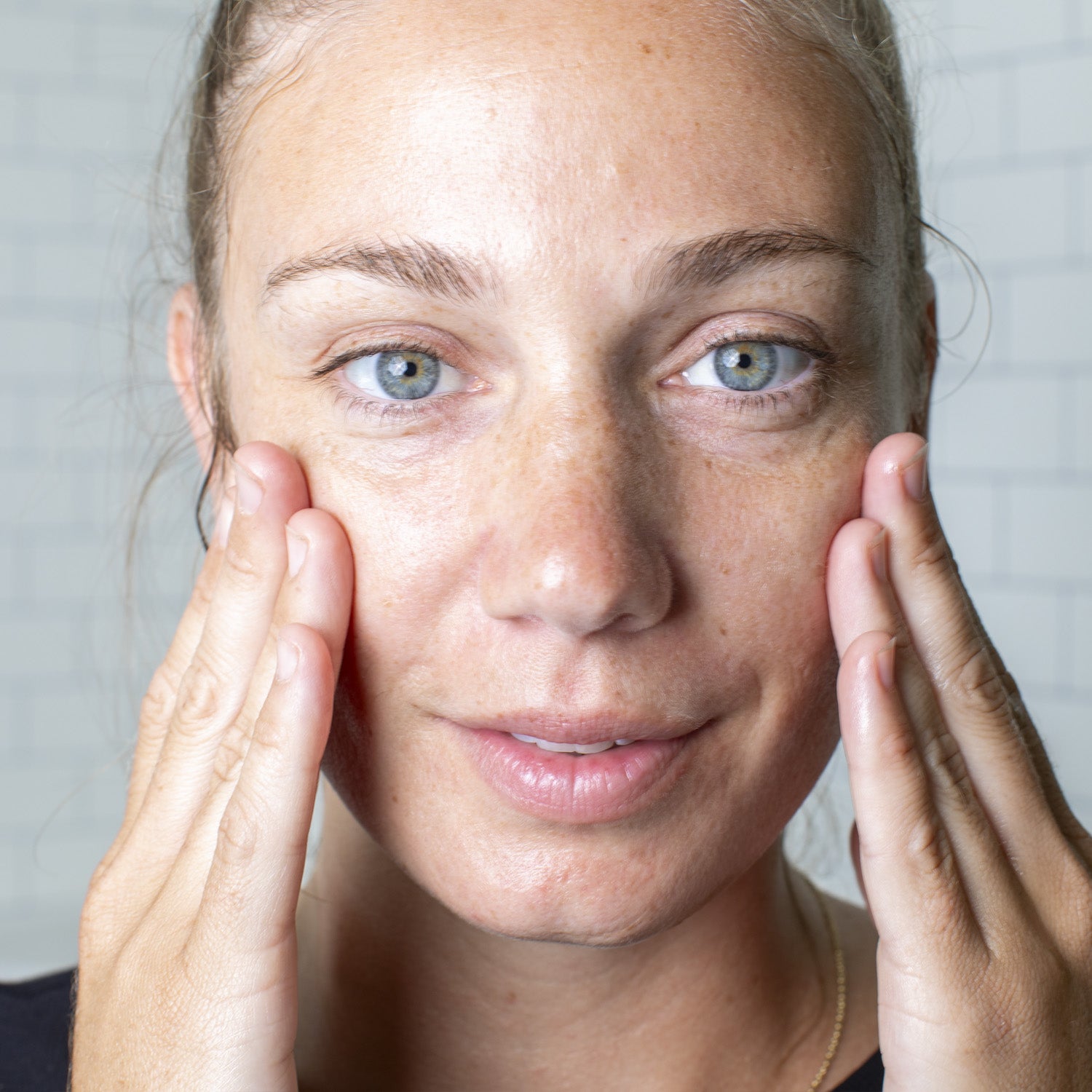 "I'm in! Anything else I should know?"
Don't be afraid to experiment. Use Calming Serum whenever and wherever you typically experience or are currently experiencing irritation.
Pair with Leaf Dermaplaner, Leaf Razor, or Leaf single edge Twig or Thorn razors.
And when you're ready for a refill, choose the 'Cap' option to receive a bottle without the dropper, so that you can re-use the dropper forever.
This product is rated 4.9 of 5.0 stars.
It has received 19 reviews.