A single edge razor reimagined for sensitive skin, safe-use, and small places.
Lifetime Warranty • 30-Day Returns • Free US Shipping (over $25)
An all metal single-edge razor designed for any body, shaving anywhere. No plastic, just replace the steel blade in the precision shave head.

The Twig's single-edge design shaves cleanly, reduces irritation, handles concave areas safely, and sports a head half the size of a standard safety razor. There's nowhere this stunning razor can't fit.

A back weighted handle delivers intuitive control. Once you hold it, you'll feel the difference.

Your old razor will look and feel like a toy after switching. Welcome to a world of plastic-free, irritation-free shaving in a small but mighty package.
• The Twig razor (1x)
• 5-blade starter pack (1x)
• 🌍 Plastic-Free Packaging
• 🌍 Carbon Neutral (we offset our footprint 100%)
You can shave anywhere with your Twig razor, from head to toe, and in between. Many face shavers love The Twig because of its small, maneuverable size. Also, if you primarily shave smaller places, like under your arms, or intimate areas, you'll find The Twig a good fit.
Looking for a pivoting head razor for the most familiar shave? Check out
The Leaf razor
.
Kits and Accessories
Found in these kits: 2 Available
The Twig Kit
Includes The Twig razor and stand, 50-blade pack, and blade recycling tin.
Shop This Kit
The Razor Set
Truly pair the right tool for the job with The Razor Set bundle. You'll get a Twig razor and a Leaf razor, and you'll never look back.
Shop Now
Pairs well with: 4 Available
50-Blade Pack
$12
Shave Soap Bar
$9
Blade Recycling Tin
$4
Uncomplicated love.
We all want it, now you can find it in a shave.
Non-irritating

Designed for sensitive skin

No learning curve

Experience smooth shaves right away

Prevents ingrown hairs

Shaving at skin level can reduce ingrowns and irritation
See it in action.
The Twig is a safety razor made for any body, any where.
Refill Forever.
Elevate your shave, simply.
When you choose Leaf, you're making an investment in the rest of your shaving life. Enjoy beautiful plastic-free shaves, forever. Refill with steel blades and recycle those blades when you're done.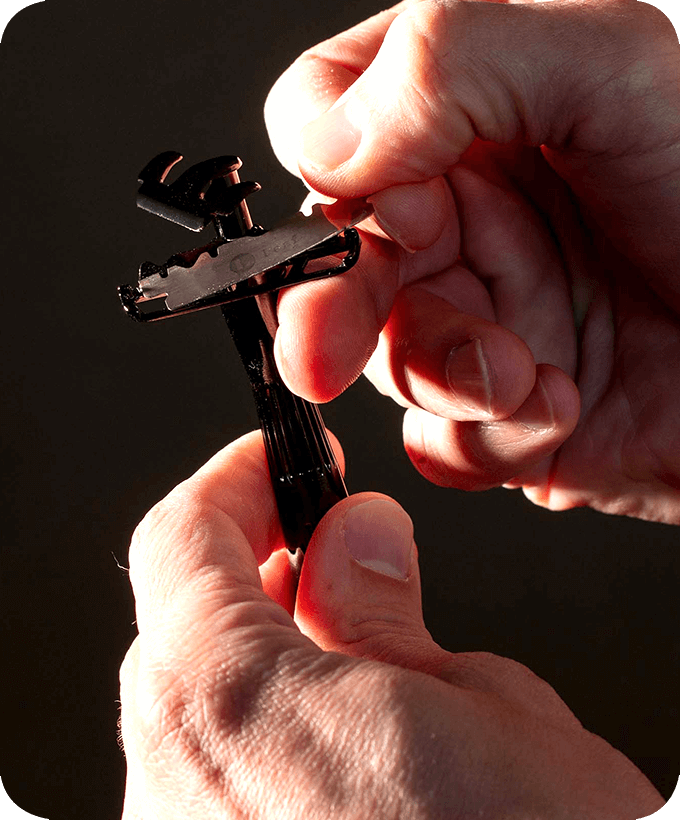 Plastic Free & Recyclable
Billions of plastic razors end up in landfill and oceans each year. Make the switch to Leaf and refill your razor with stainless steel blades (no plastic-housing needed!) and never toss a cartridge again.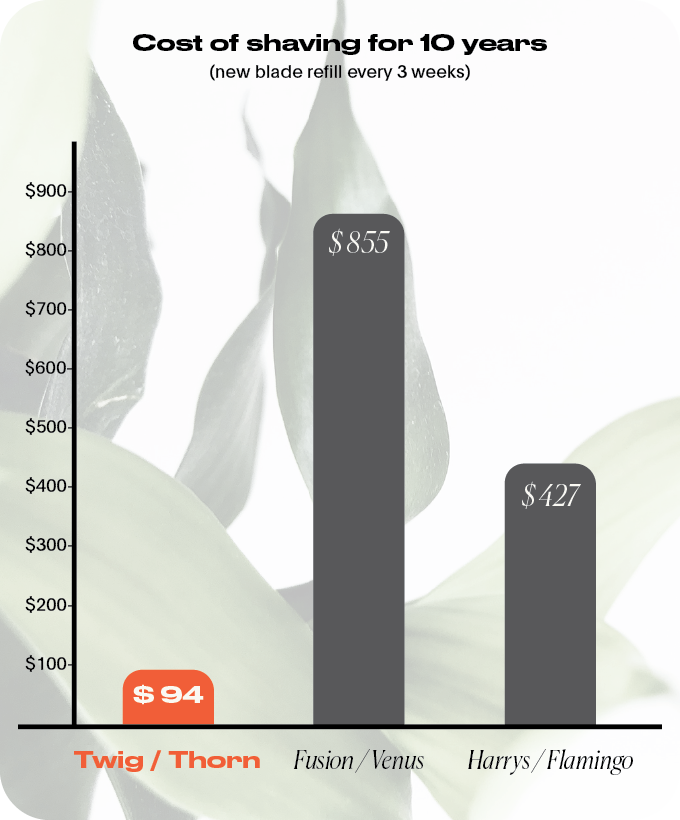 Not a single dollar wasted
If you've ever spend $20 on a pack of 5 cartridges you'll realize how quickly shaving with Leaf will return the investment to you. Our refills start at $0.19 cents each, and you are not locked into using Leaf blades.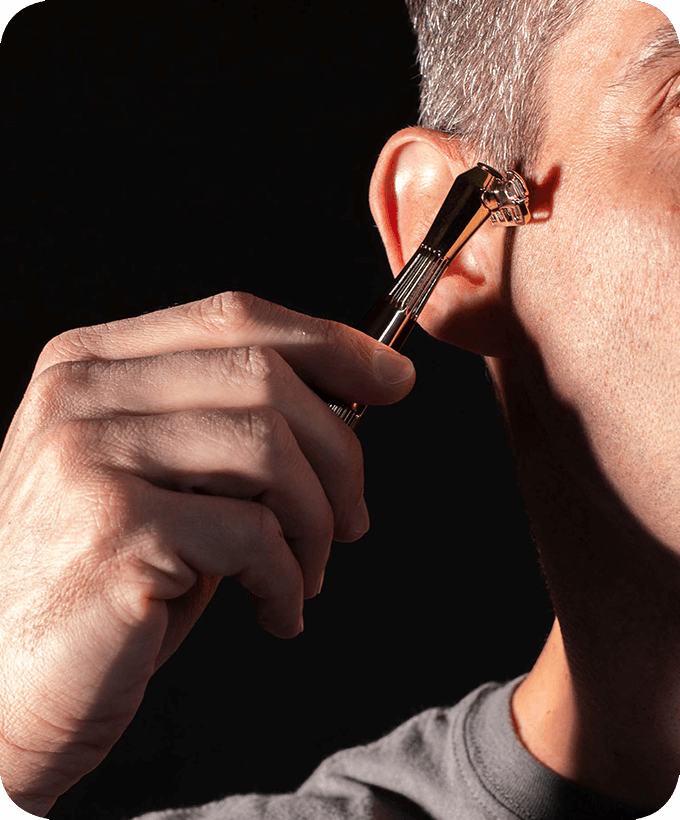 Intuitive Ergonomics
You don't need a PhD in wet shaving to use these razors. We've back weighted the handle to give you more control at the point of shave and engineered in a more "cartridge-like" angle so that the experience is seamless.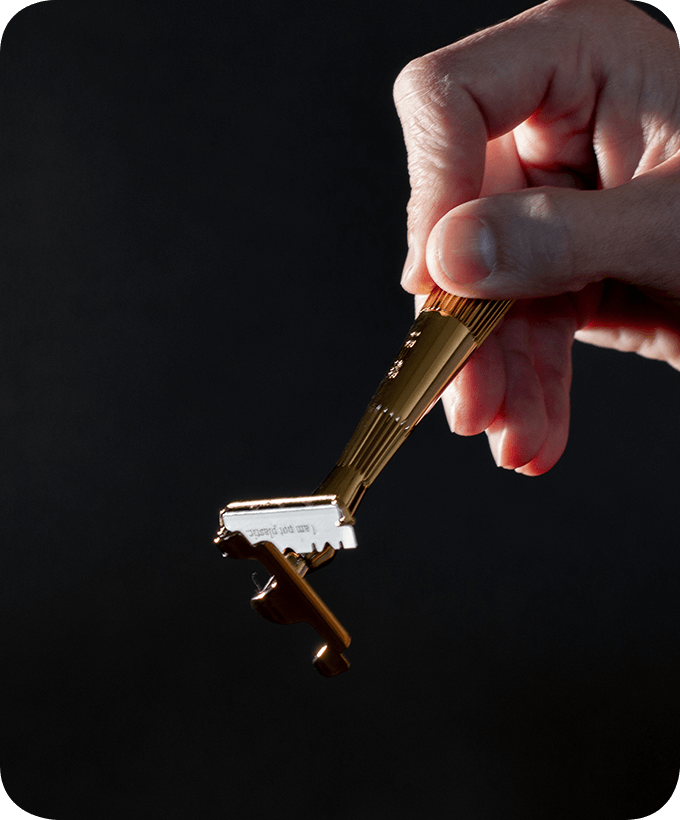 No Fear Loading
Twist the bottom and the head rises up for refilling. An embedded magnet in the head grabs the blade as you place it in the tray. Handling safety razor blades can be scary if you've never done it, so we designed our single edge razors to make this easy and safe.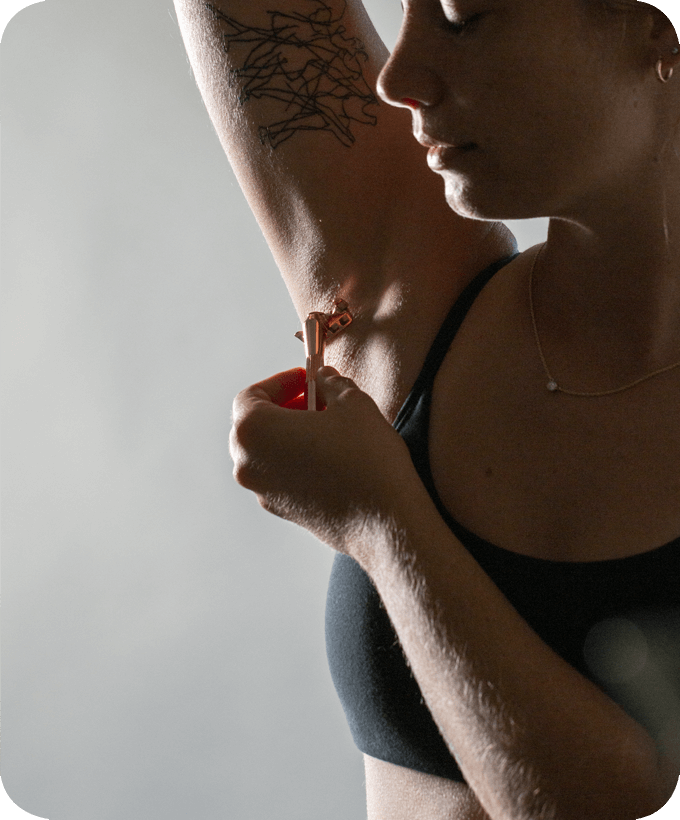 Small package, Big results
The Twig razor has a head less than half the size of a standard double-edge razor. This means you can fit in tight places easily, maintain maximum visibility for precision shaving, and confidently shave in concave areas (because there is only a single shaving edge exposed).
Customer Reviews
Don't take our word for it…