Our triple-blade head and body-shaver in the Chrome finish is on End of Summer Special, normally $84. Find out why The Leaf is the most-loved plastic-free razor on Earth. Looking for the other colors?
Available for Limited Time • Lifetime Warranty • Ships Fast from Connecticut
The Leaf Razor in Chrome finish will be both your favorite razor and the last one you'll ever need. Available at a promotional price for a limited time.
There is no razor like The Leaf, we've completely re-written the future of shaving with this beautiful all metal razor. It's truly designed for any body, shaving anywhere head to toe. What sets it apart? Load multiple blades (you choose: 1, 2 or 3 to customize it), and the unique pivoting head not found on any other safety razor.
The Leaf's multi-blade design is engineered to be gentle, adjustable and efficient. Users report faster shave times, safer shavings than traditional safety razors and a way lower learning curve. The Leaf razor covers a lot of ground very efficiently.
A long, balanced handle delivers control. And if you need extra support slide on our
silicone sleeve
for extra grip. Once you hold it, you'll feel the difference.
Your old razor will look and feel like a toy after switching. Welcome to the last razor you'll ever buy.
• The Leaf razor, Chrome (1x)
• 10-blade starter pack (1x)
You can shave anywhere with your Leaf razor, from head to toe, and in between. It's a favorite of body shavers (legs, underarms, chest etc.) and head shavers as it efficiently covers lots of ground. If you're looking for a plastic-free razor that is most similar to what you're using now, The Leaf is the best choice.
Looking for a smaller razor for face shaving, or precision shaving? Check out
The Twig razor
.
Kits and Accessories
Bundle and Save: 1 Available
Pairs well with: 4 Available
Leaf Case
$25 •
Neutral-case
The Leaf Grip Sleeve
$5 •
Black
50-Blade Pack
$12
Shave Soap Bar
$9
Upgrade your shave
without a worry.
Free Shipping

on all U.S. orders over $25.

Lifetime Warranty

on the last razor you'll ever buy.
See it in action.
No matter the terrain, The Leaf hugs your curves.
The Leaf Razor
Switch to a plastic-free shave
The Leaf razor is ADORED by head-shavers and body-shavers alike, with it's multiple-blades and pivoting head it's unmatched.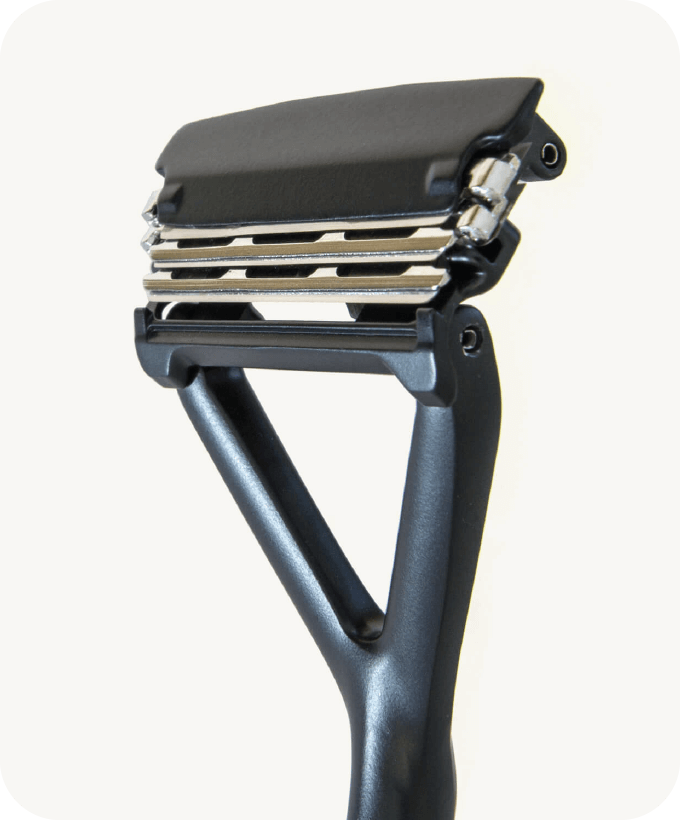 Proprietary 3-blade design
You can load 1, 2 or 3 blades into The Leaf razor to truly customize it to suit your needs. Want the closest shave? Load all 3. Want to dial things back? Remove the bottom blade. The stacked blades are spaced further apart than cartridges for an irritation-free, efficient shave.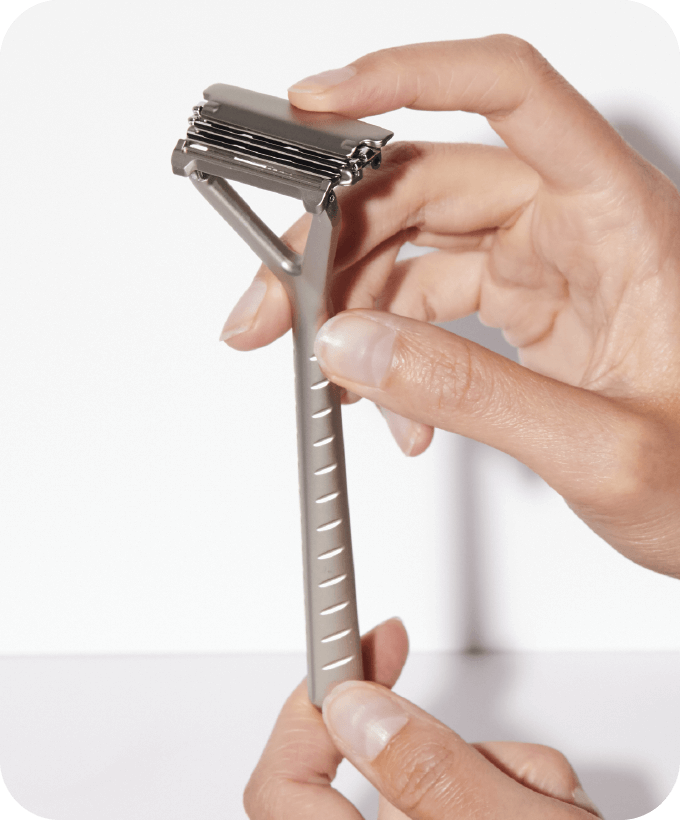 The head pivots. Game over.
We are the world leaders in modern plastic-free razor design. The best invention in shaving in the past 60 years was the pivoting head, but it was wasted on wasteful plastic razors. The Leaf's pivoting head is the game-changer that the world has been waiting for. Shave confident, shave safely. Leaf Shave.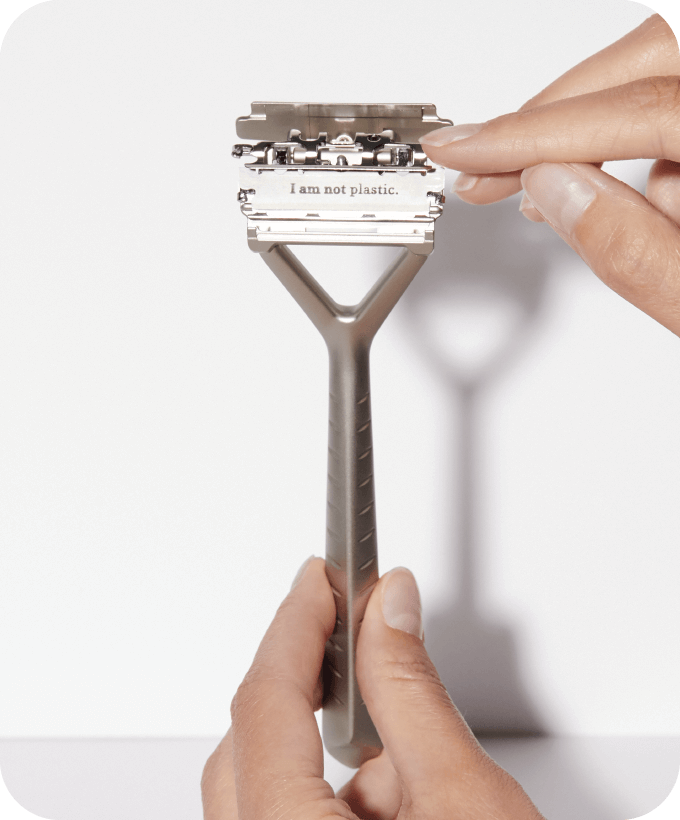 Use any blade, because we're not jerks.
All of our razors are designed to be open, compatible with any standard safety razor blade. Leaf blades come as single-edges, ready to load right out of the wrapper. Yet any double-edge blade can be snapped in half to yield two single-edges as well.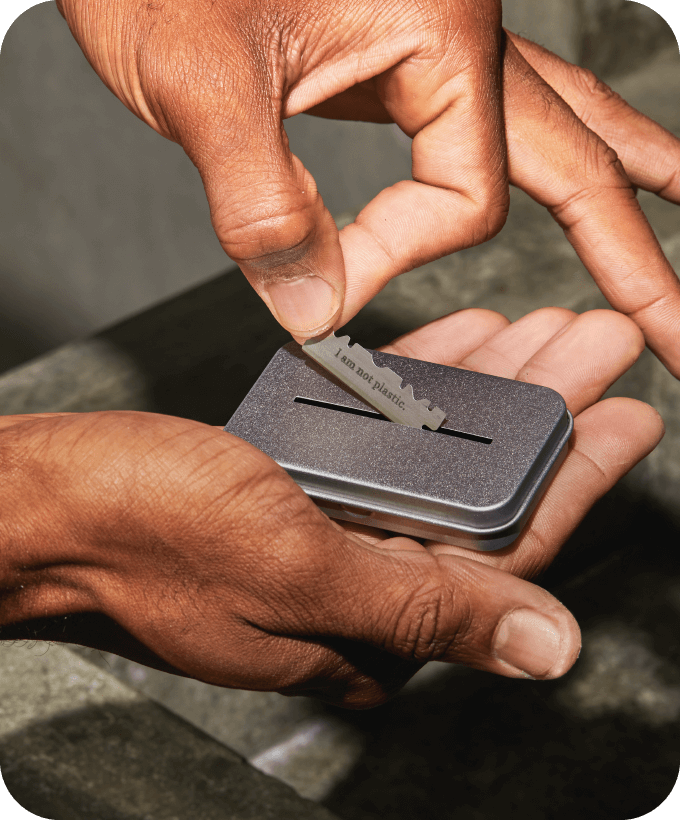 Magnetic blade assist, safe easy loading.
Confidently load each blade with the help of embedded magnets. The razor doesn't rely on magnets to hold blades in during shaving (the screw does this job), but the magnets help you learn how to load the blades confidently and safely. Once you give it a few loads, you're a pro.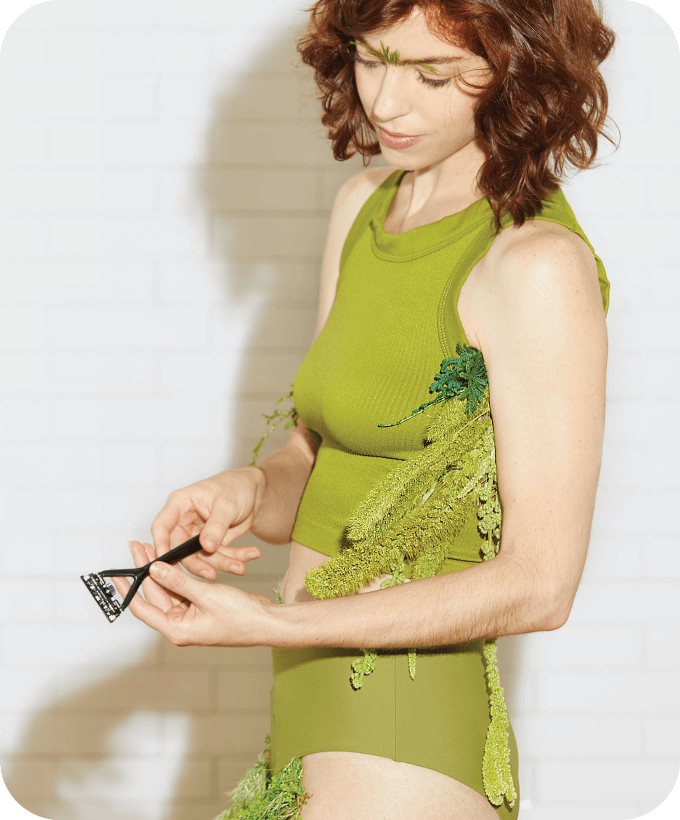 All-metal razor, built to last.
This razor is a tool, with utility and a life that will grow old with you. It's durable and resilient, finished to resist rust and corrosion with simple care. Backed by a lifetime warranty, The Leaf is with you for as long as you want to keep shaving. If it ever finds an end of life, it'll be recycled as scrap metal having served well.
Customer Reviews
Don't take our word for it…