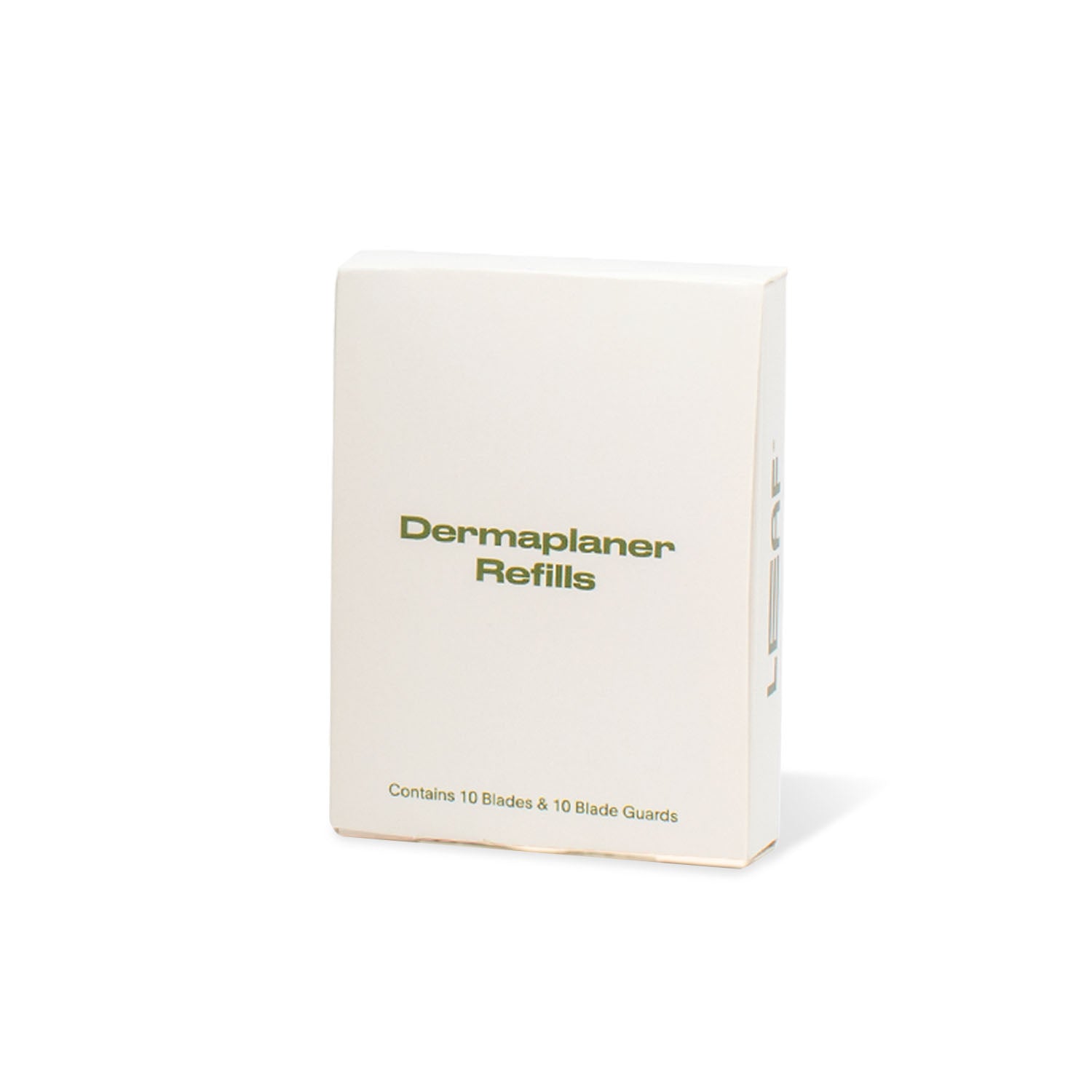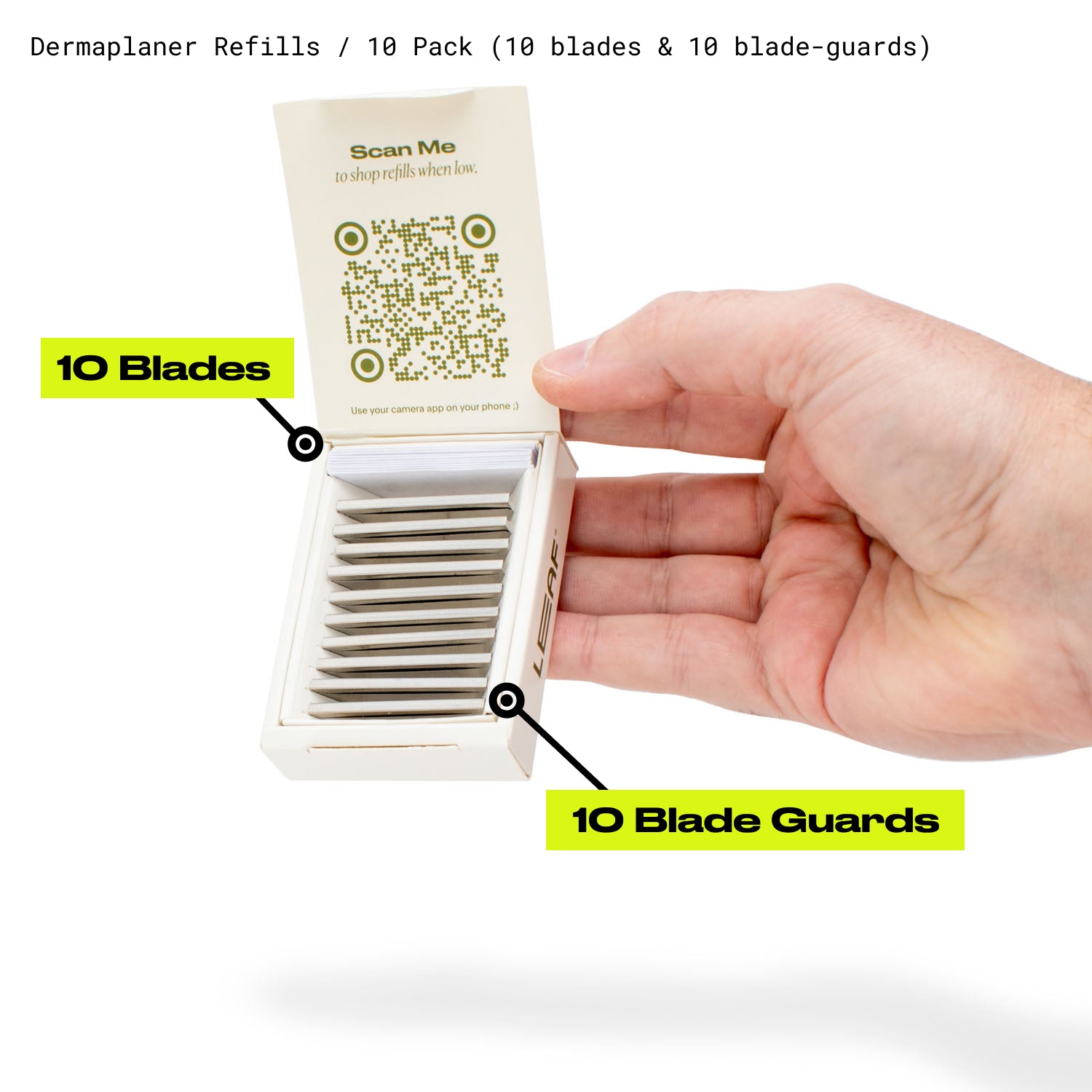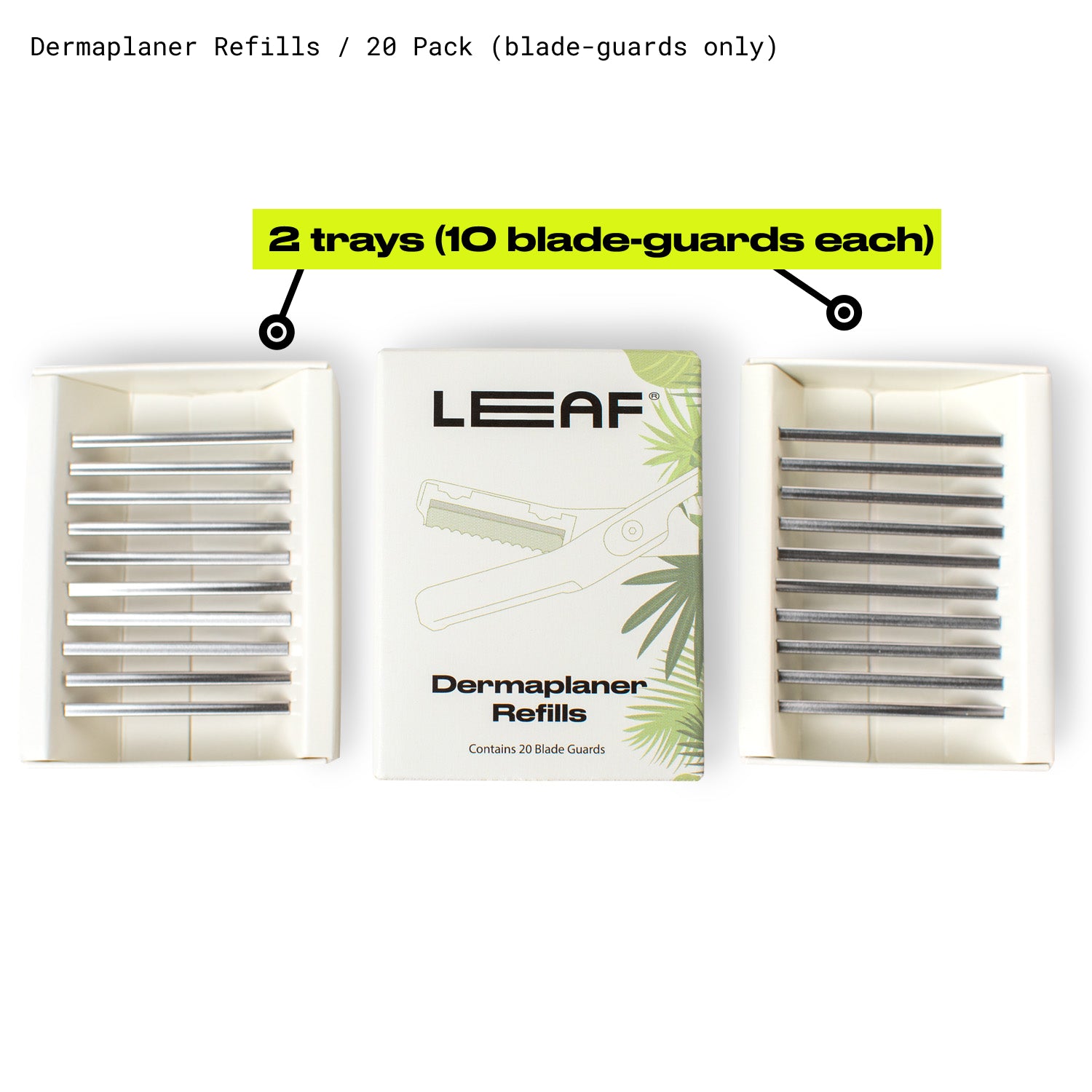 Dermaplaner Refills
Zero-waste refills for Leaf Dermaplaner. Choose between the 10-pack refill (includes 10 blades & 10 blade-guards); or the 20-pack of blade-guards if you already have blades.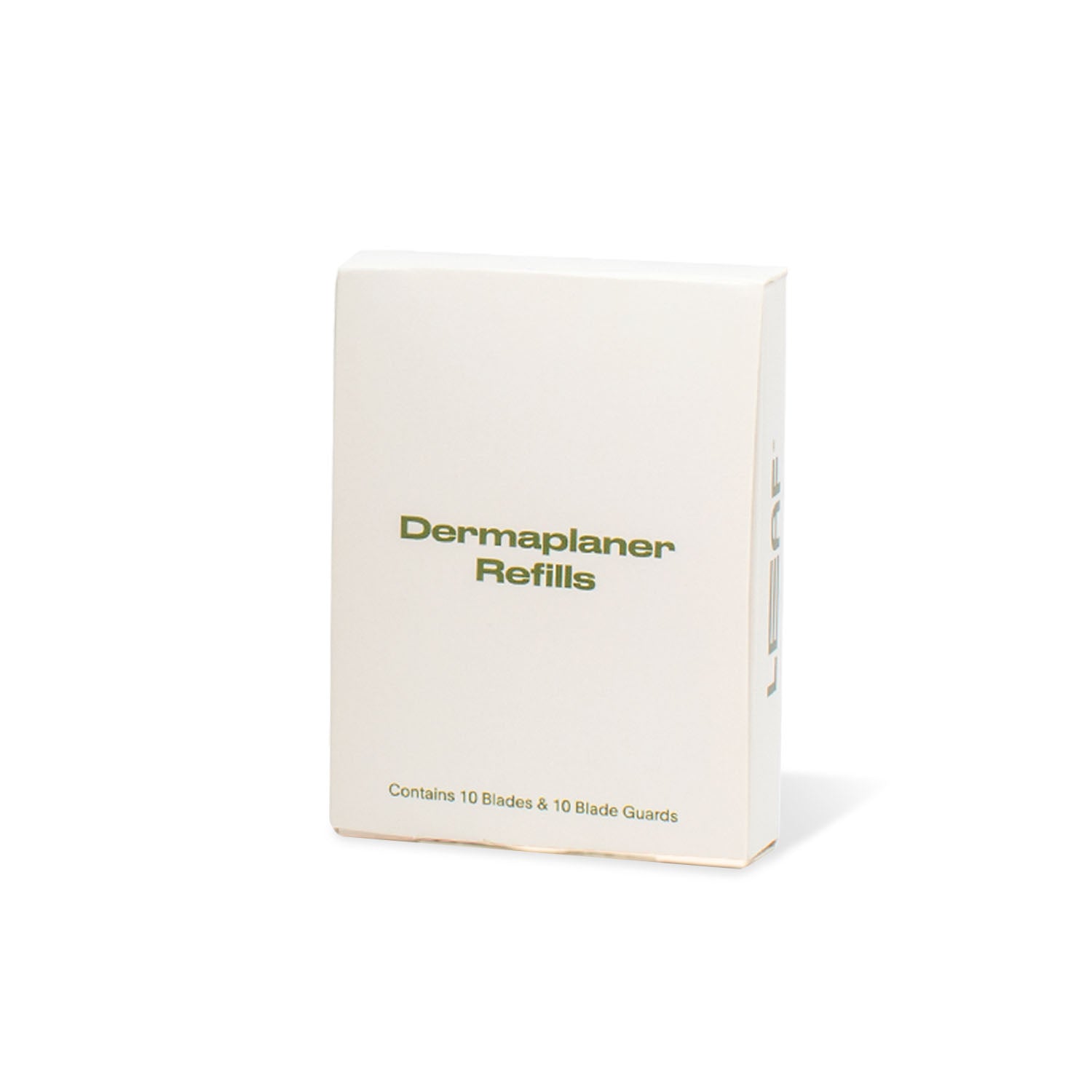 The future of skincare is plastic-free, recyclable, and refillable.
Dermaplaner Refill packs contain 10 single-edge steel blades and 10 steel blade-guards. It is best practice to use a clean tool for dermaplaning at home. For best results, using a clean sharp blade each time, we suggest refilling your dermaplaner once a month or every 3 uses—whichever comes first. Always refill both the blade and blade-guard at the same time.

Warning: Do not use Dermaplaner without a blade-guard.

View the video below or on our instruction page before installing and removing blades and blade-guards.
• Leaf Single-Edge Blades (10x)
• Leaf Blade-Guards (10x)

🌍 Plastic-Free Packaging
🌍 Carbon Neutral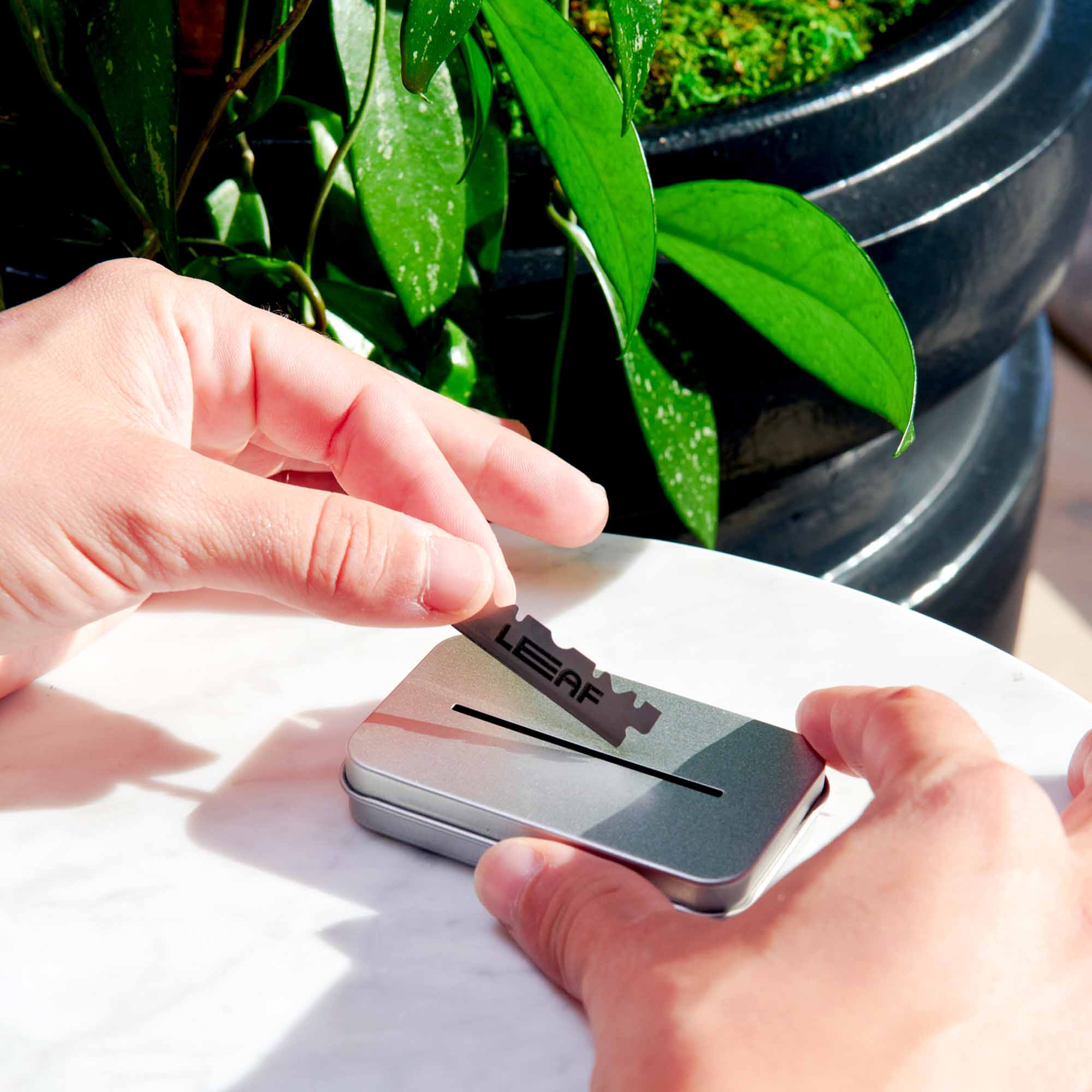 Recycling After Use
Recycle both the single-edge steel blades and the steel blade-guards after use. Simply drop them into the Leaf Recycling Tin. When full, find a local scrap metal recycling facility to drop them off to, or send them back to Leaf to recycle for you.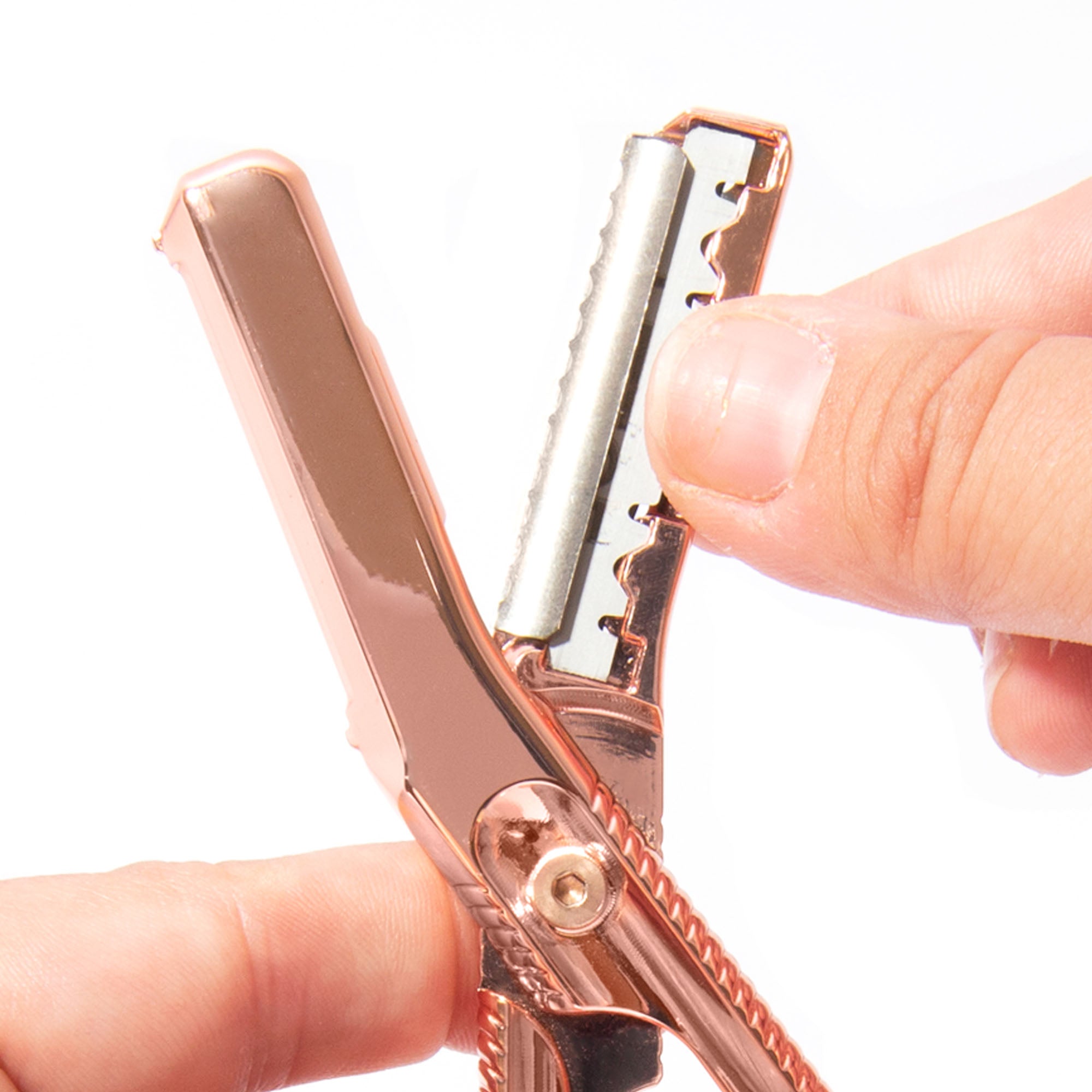 Steel Blade-Guards
Leaf Shave is at the forefront of innovation in shaving razors...and now in skincare tools! Our unique handle and blade-guard design (patents pending) turn standard safety razor blades into dermaplaning blades for safe at-home use.
Flip the head open, install a scalloped blade-guard, and insert a fresh blade.
This product is rated 5.0 of 5.0 stars.
It has received 8 reviews.