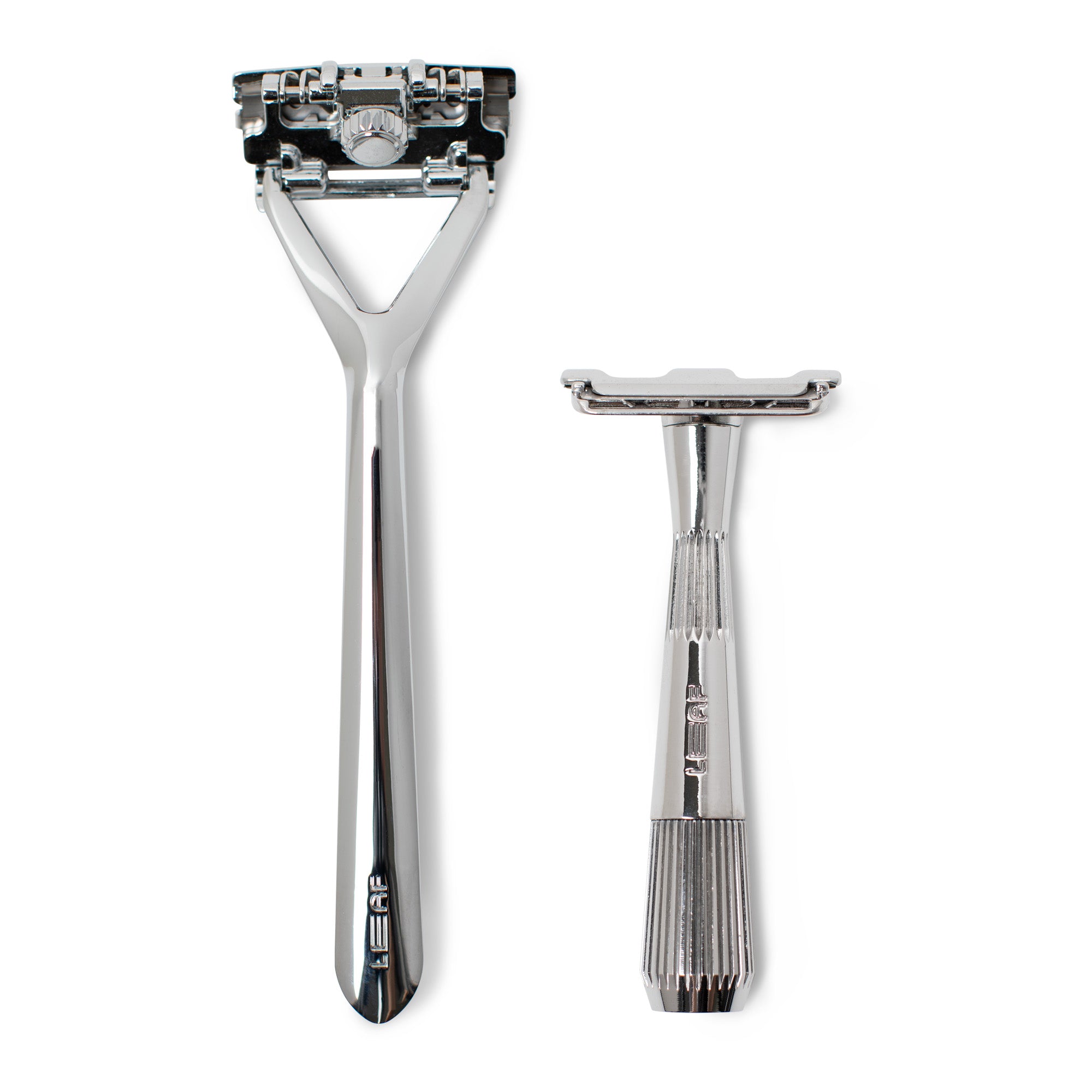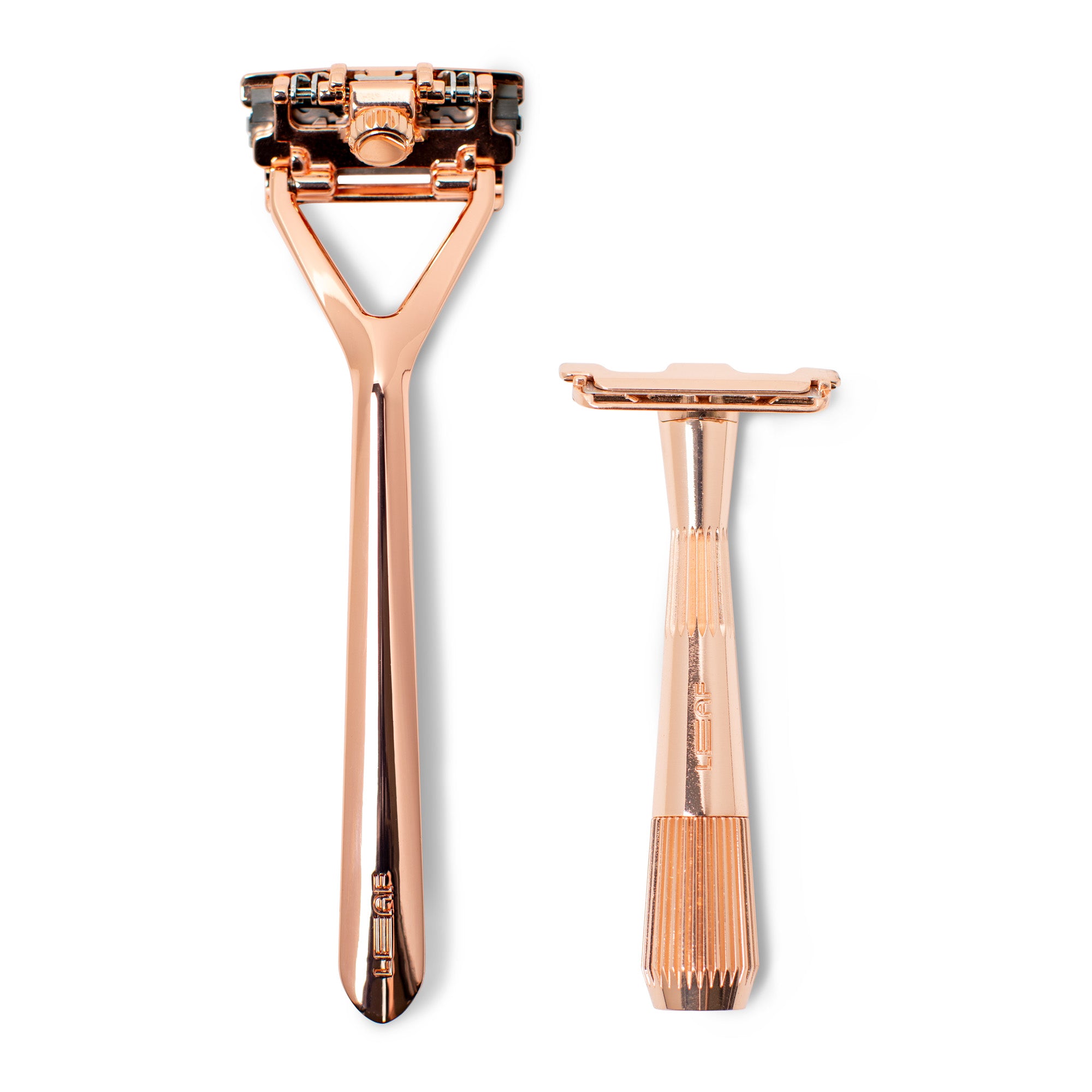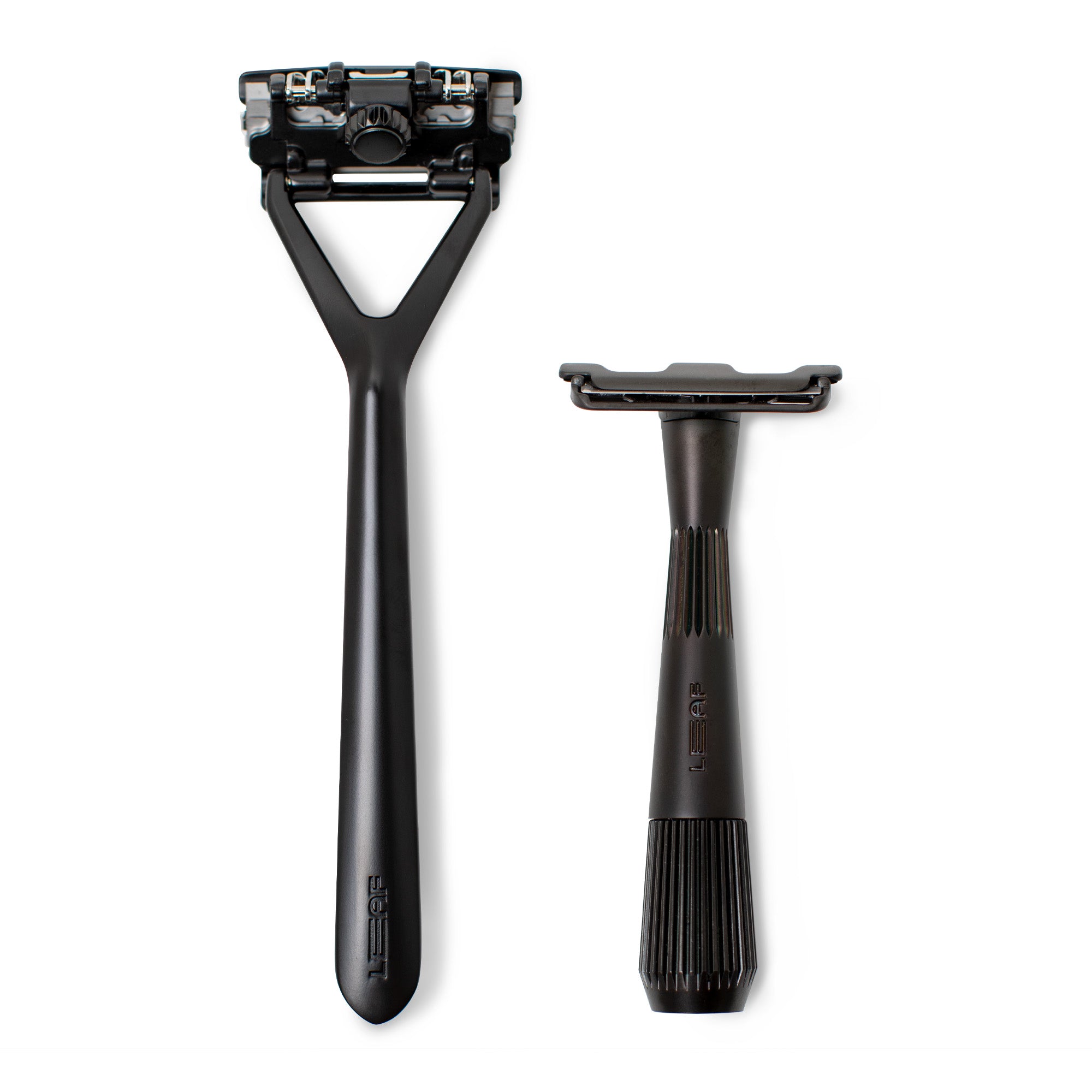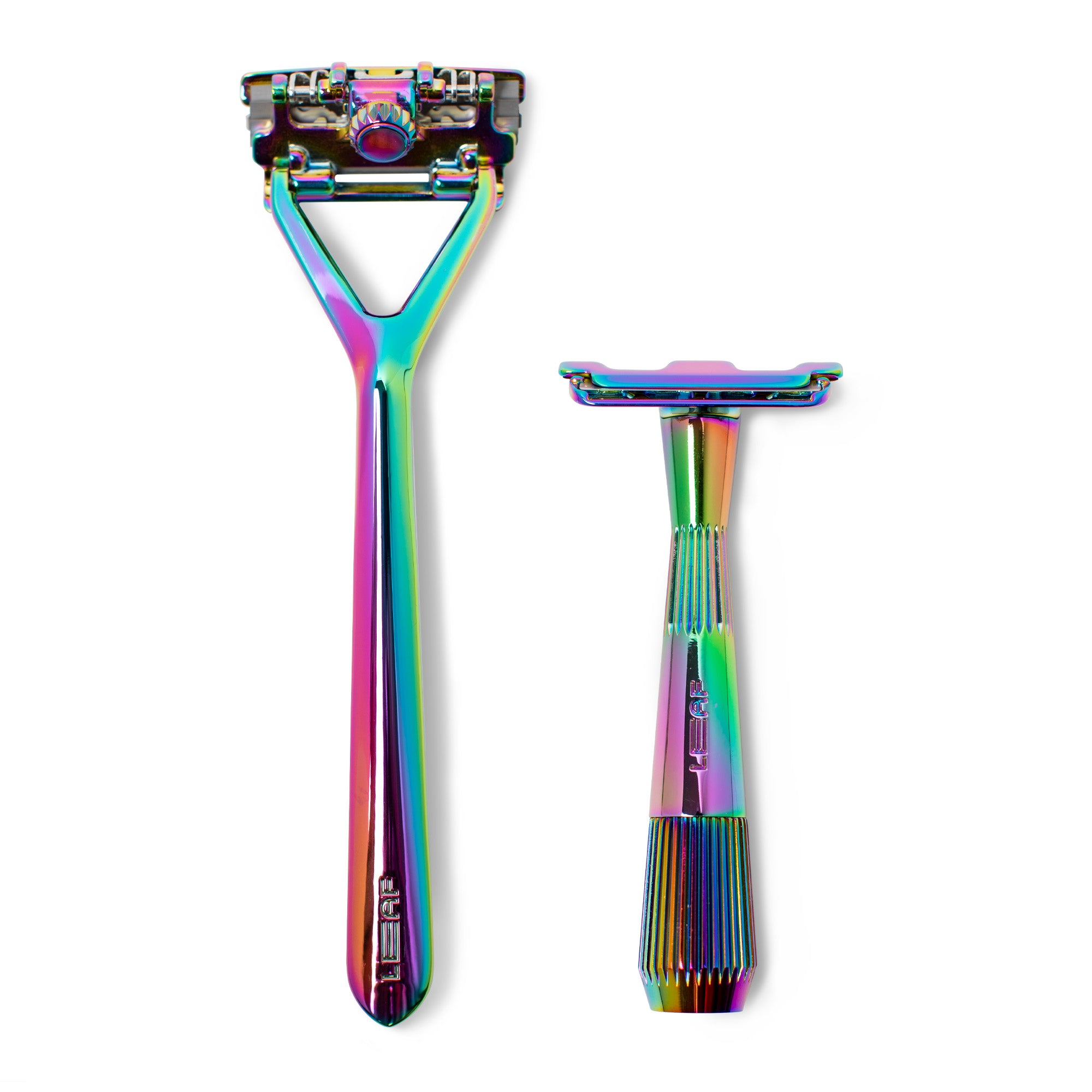 The Razor Set
Both of our all-metal razors, to suit all your plastic-free shaving needs. Truly, you now have the ability to choose the right tool for the right job.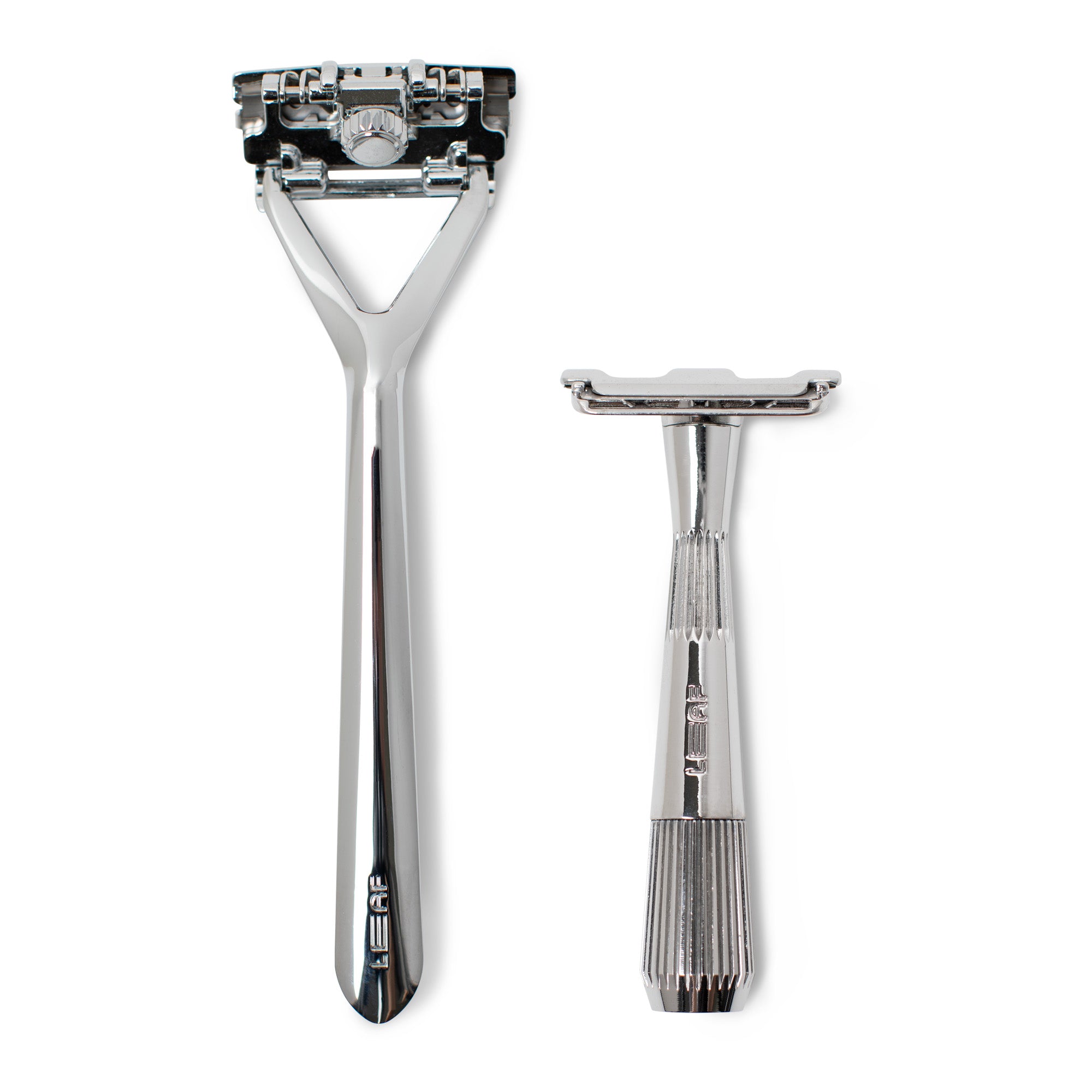 The future is plastic-free, recyclable and refillable.
Pair a Leaf single-edge razor, with The Leaf triple-blade razor. Whether you're building out your personal shaving toolkit, or you're outfitting you and a friend or partner, this set is a great fit.

Choose the right tool for the job.

With The Leaf triple-blade
✓ Efficiently and safely cover a lot of ground, shaving just like the razors you're used to

With single-edge Twig
✓ Shave smaller areas with precision and care with these nimble single blade single-edge razors.
• The Leaf Razor (incl. 10 blades)
• Leaf single-edge Twig razor

🌍 Plastic-Free Packaging
🌍 Carbon Neutral
Body Shaver? Yes. The Leaf razor is the most advanced plastic-free body shaving razor on Earth.

Head Shaver? Yes. If you're tired of wasting money on cartridges, and struggled to make a safety razor work for the dome, The Leaf will be a lifesaver.

Face Shaver? Many face shavers tend to gravitate more towards our single-edge razors becase their head is smaller (easier to fit into tight places like under the nose) and you're shaving a smaller area.
See The Leaf in action.
The Leaf razor delivers a versatile shave that you're already used to, with none of the plastic.
See The Twig in action.
A Twig single-edge razor will be the nimblest, easiest to use single blade razor you can find.
This product is rated 4.7 of 5.0 stars.
It has received 209 reviews.