Our classic single-blade razor, plus a few of our favorite accessories to give you an even more enjoyable sustainable shaving experience. 
Lifetime Warranty • 30-Day Returns • Free US Shipping (over $25)
This starter kit features The Twig razor, an all metal single-edge razor designed for any body, shaving anywhere. No plastic, just replace the steel blade in the precision shave head.

The Twig razor's single-edge design shaves clean, reduces irritation, handles concave areas safely, and sports a head half the size of a standard safety razor. There's nowhere this stunning razor can't fit.

A back weighted handle delivers intuitive control. Once you hold it, you'll feel the difference.

Your old razor will look and feel like a toy after switching. Welcome to a world of plastic-free, irritation-free shaving in a small but mighty package.
• The Twig razor with 5-blade starter pack (1x)
• The Twig stand (1x)
• 50-blade pack (1x)
• Blade Recycling Tin (1x)
• 🌍 Plastic-Free Packaging
• 🌍 Carbon Neutral (we offset our footprint 100%)
You can shave anywhere with your Twig razor, from head to toe, and in between. Many face shavers love The Twig because of its small, maneuverable size. Also, if you primarily shave smaller places, like under your arms, or intimate areas, you'll find The Twig a good fit.
Looking for a pivoting head razor for the most familiar shave? Check out
The Leaf razor
.
Kits and Accessories
50-Blade Pack
$12
The Twig Razor
$49

•

Gold
Shave Soap Bar
$9
Upgrade your shave
without a worry.
Free shipping

on all U.S. orders over $25.

30-day guarantee

to be sure you love it.

Lifetime warranty

on the last razor you'll ever buy.
See it in action.
Remove hair anywhere with The Twig, for a smoother, closer shave.
The Twig razor
Engineered to elevate your shave.
We obsessively engineer the best razors on, and for Earth. Everything about this stunning razor is designed to bring precision single-blade shaving into the 21st century for any body, shaving anywhere.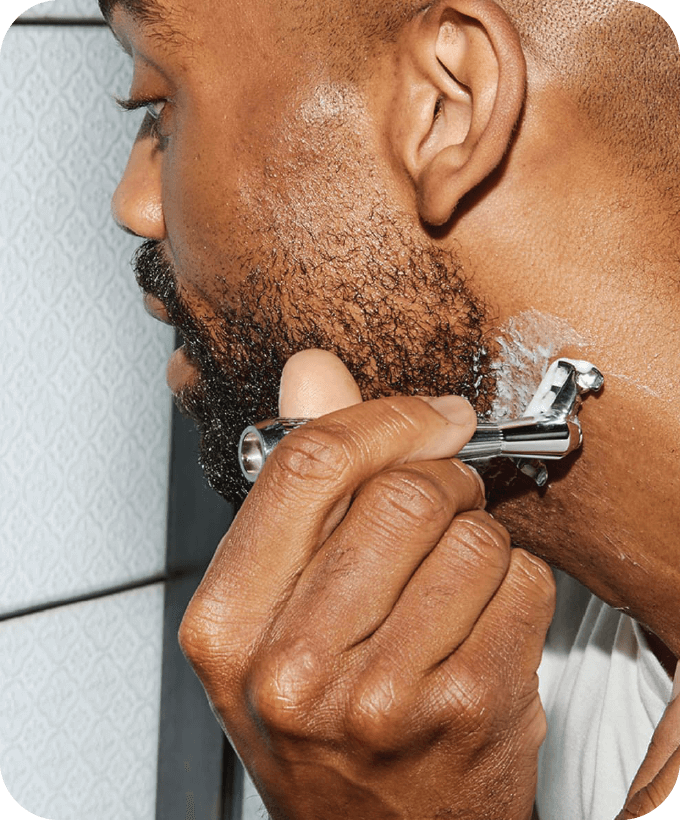 A single-edge for the minimalist at heart.
Reduce a razor to its core function. A single blade. Presented gently to your skin. The results? Shave tight spots with ease, & concave areas safely. Precise control with each stroke.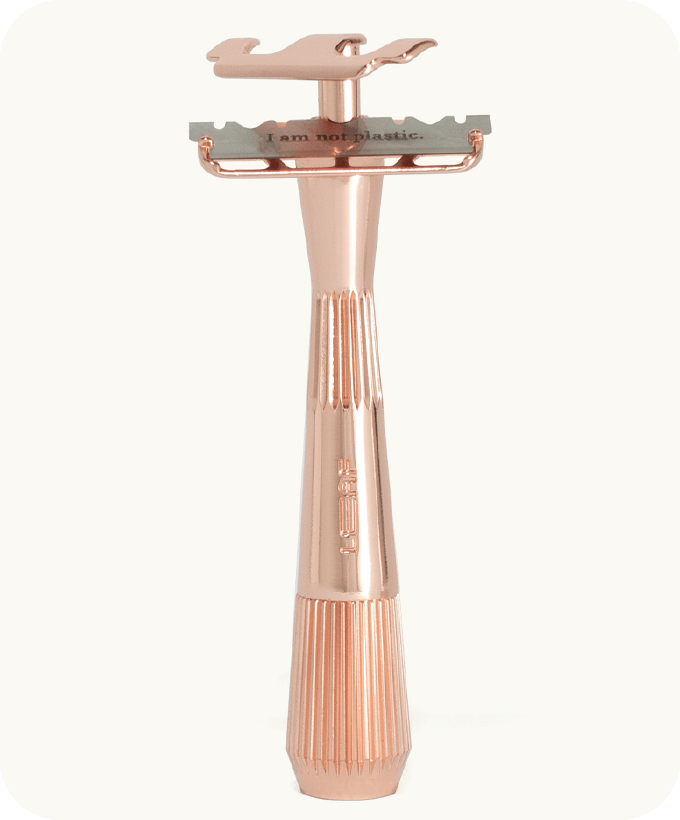 Magnetic Blade Loading™, easily handle blades.
You'll be surprised at how easy an embedded magnet makes using The Twig. A subtle feature, this helps keep the blade in place as you load, or unload, your razor so you can confidently move along with your day.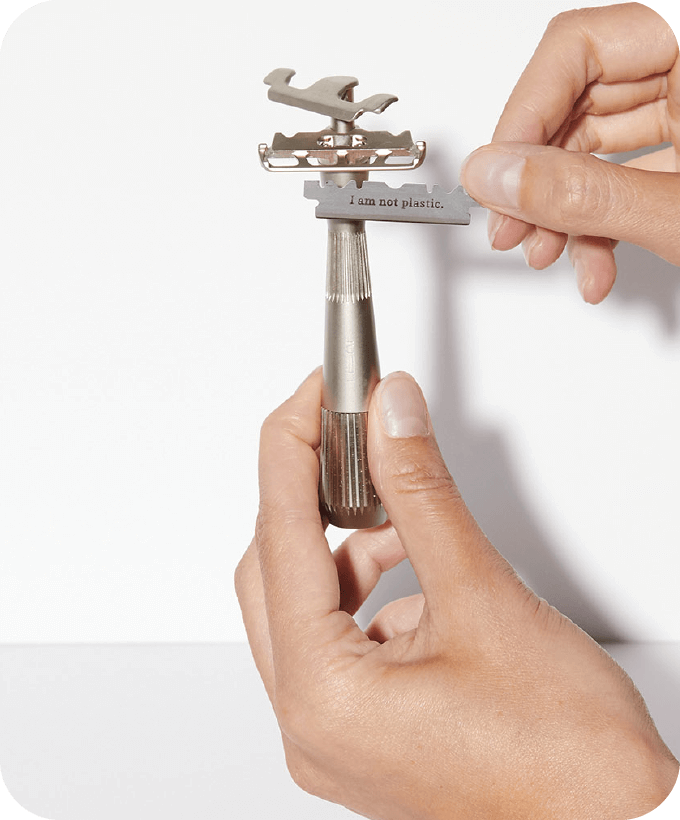 Use any blade, because we're not jerks.
All of our razors are designed to be open, compatible with any standard safety razor blade. Leaf blades come as single-edges, ready to load right out of the wrapper. Yet any double-edge blade can be snapped in half to yield two single-edges as well.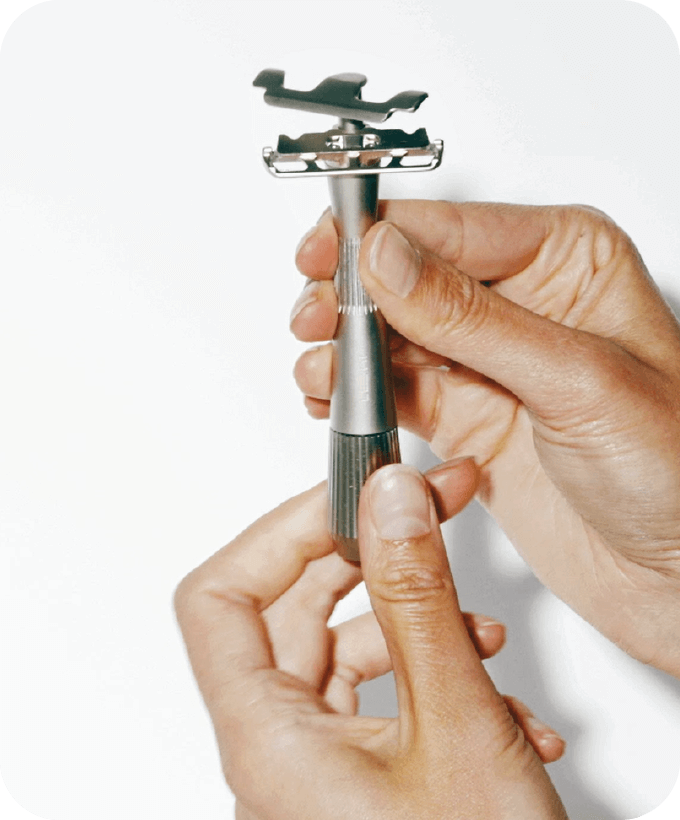 Intuitive twist-to-open design.
Stop juggling a 3 piece safety razor. This unique twist-to-open design keeps The Twig in one piece while (un)loading blades. Like a chapstick the head rises up and turns out of the way for easy access.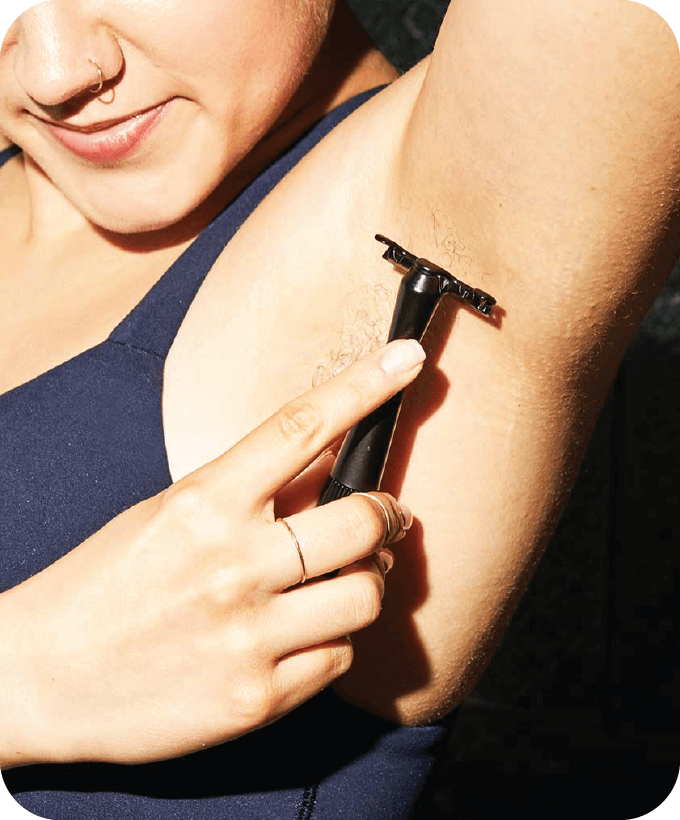 All-metal razor, built to last.
This razor is a tool, with utility and a life that will grow old with you. It's durable and resilient, finished to resist rust and corrosion with simple care. Backed by a lifetime warranty, The Twig is with you for as long as you want to keep shaving. If it ever finds an end of life, it'll be recycled as scrap metal having served well.
Customer Reviews
Don't take our word for it…